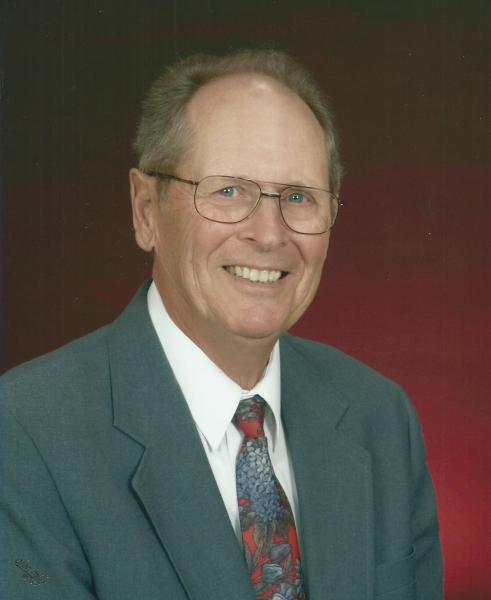 Pastor, Jimmie Clarence Rogers, Sr. Limestone, passed away peacefully with his family by his side on Tuesday, May 4, 2021 at the age of 80.
Jimmie was a member of Ridgeview Baptist Church.
Jimmie is survived by his loving wife of 63 years, Geraldine Deakins Rogers; his children Jimmie Rogers, Jr. (Teresa), Janet Rogers and Jon Rogers (Jennifer); his grandchildren Jessica McAlister (Bill), Jeffrey Rogers (Leslie), Jared Rogers (Mindy), and Jacob Rogers (Alex); his great-grandchildren Zoe, Damon, Mason, and Sophia Rogers, Will, Isaac and Nicholas McAlister, and Andi Rogers; and sister Gaynell Blankenship.
Jimmie was preceded in death by his parents George & Buena Rogers, son, Jeffrey Cooper Rogers, siblings, Gene Rogers, Lloyd Rogers and Charlene Luster.
Jimmie married his high-school sweetheart, Geraldine March 7, 1958. He was a loving husband, father and poppy. He worked at the Johnson City Press when he was called to preach at the age of 33. He pastored churches in East Tennessee and Florida. He enjoyed traveling with his bride. Together, they visited all 50 states and 12 countries. He enjoyed working on old vehicles and could fix anything. He loved his family and was so proud of them. He was especially proud that they were all saved and will meet again in Heaven. If you met Jimmie in just 5 minutes then you knew two things about him, his love for Jesus and his love for his family. He walked the walk and talked the talk. He shared Jesus with everyone he met. He had a peace about him that could only come from the Lord. He always showed Jesus through love, purity, kindness, forgiveness and gentleness.
The family will receive friends on Friday, May 7, 2021 from 4:00-7:00 pm at Cherry Grove Baptist Church, 104 Cherry Grove Rd. Jonesborough, TN. the funeral service will follow at 7:00 pm, officiated by his son, Pastor Jon Rogers.
Graveside services will be conducted 11:00 am Saturday, May 8, 2021 at Sulphur Springs Cemetery.
Pallbearers will be his grandsons. Honorary pallbearers will be his great-grandchildren.
05/09/2021
Janice B. Vines
Jimmie was a very special person. He and Robert were such good friends...quite a reunion now, I'm sure, as with many others.
this makes me so sad. I loved Jimmie and valued his ministry and friendship. My love to the family
Geraldine and Family, Jimmie will always be "Our Pastor". You're in our thoughts and prayers. Charles and Cathy Lyons
So sorry to hear of his passing. I always loved listening to him preach even as a child. He was always so good to my family. I know my aunt Shirley was there to greet him in heaven. Prayers for all the family. Joanne Carey
I told My husband Tim when I heard that Pastor Jimmy Rogers has passed away, I knew that his passing was sad for family but heaven was rejoicing over gaining another angel. We do enjoyed Pastor Roger's sermon when he came to give sermons at Ridgeview. And evidence of his love for Jesus is evident in the love his family has for him and in passing down his love for Jesus to his son Pastor Jon. Our prayers are with the family and his friends.
05/07/2021
Tommie J. Douglas
My most sincere condolences to the family. Remembering Jimmie as a great Christian man. Enjoyed him as a Pastor and teacher. He will be greatly missed.
05/07/2021
Judy Douglas Briggs
First met Jimmie years ago when he became our Pastor at Telford Missionary Baptist Church and he was a true man of God, Loved to listen to his sermons. Jimmie came back few times for our Homecomings and now he is having the best Homecoming ever. Jimmie will be missed. I'm so sorry for your loss, With Deepest Sympathy, Judy Douglas Briggs
May God be with you , praying for all of ,pastor Jon iam so sorry for you loss you're such a great man of God.
Thinking of your family. I know it is a celebration, but Jimmie will be missed by all. God Bless
JImmie was one of the very first preachers my family sat under. We enjoyed his teachings very much. One of my best memories was when he preached my niece's funeral. He gave my family an incredible sense of peace. I praise God we were able to know him. Heaven has for sure gained a fine saint!
05/05/2021
Linda Bryant Hensley
A true man of God. Always had a smile that let his light shine. Will be missed.
05/05/2021
Penny Greer Strickland
The Rogers family is in our prayers. Pastor Jimmie and Geraldine made a huge impact on my family. Jon led my son to Christ. Praying for His peace that surpasses all understanding for this amazing family. Pastor Rogers was a true man of God. We are lifting all of his family up in prayers.