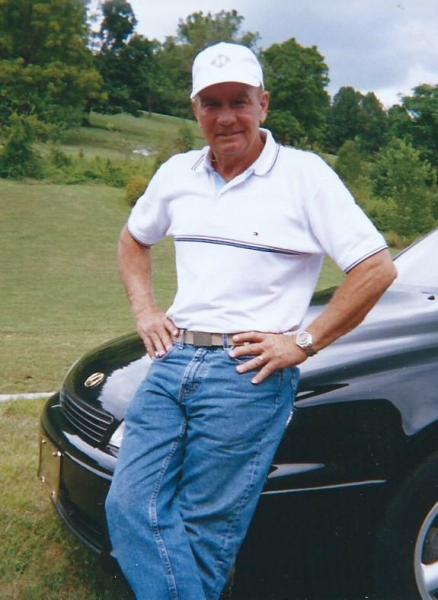 Mr. Donald "Don" Ford, age 74, Jonesborough, passed away Wednesday, February 17, 2021 at his residence.
Mr. Ford was born in Washington County and the son of the late Edsel & Bonnie Ellenburg. He was also preceded in death by a brother, Larry Ford.
He was a member of New Life Community Fellowship and former member of McCarty United Methodist Church. He was a former Gideon and loved to tell people about the Lord.
Mr. Ford could fix anything. He enjoyed going to flea markets, watching Braves baseball and Tennessee Vols.
He was a United States Marine.
Survivors include his wife, Brenda Gillen Ford, Jonesborough; three children, Randy Ford, Brad Ayers (Tammy) and Wes Ford; grandchildren, Lily Ayers, Corey Ayers, Jacob Ayers, Peyton Ford, Chelsey Ford, Zach Ford, Chris Campbell and Anthony Campbell; sisters, Carolyn Willis and Doris Ford; one brother, Jerry Ford; and several nephews and nieces.
Graveside services will be conducted 2:00 pm Saturday, February 20, 2021 at McCarty Cemetery with Pastor Bill Peters officiating. A Celebration of Life service will be conducted at a later date.
So sorry to hear of Don's passing. He was a very special person and I know him and Mike are walking together with our Lord now God bless you all and I pray for peace and healing. Love, Anita
02/20/2021
Shannon and Julie Luttrell
Randy and family. We are so sorry for your loss. Your dad will be missed dearly. I love to hear Randy talk about his dad. The funny stories about things when Randy was just a boy on up into adulthood. He was always a hero in Randy's eyes. Again sorry for your loss. Love, Julie and Shannon
02/20/2021
Wassan Broyles
Hey guys, so sorry to hear about Don. I always enjoyed seeing him and talking to him. He was always joking and telling me what he had to trade on or sell and with a big smile on his face. I would see him at the flea market or the auction or hard telling where I might bump into him at and he would always make a point to holler at me. What a character Don was. He was truly one of a kind that's for sure. Don will be missed by a lot of folks but his memories will live on forever in our hearts and minds. Our sincere condolences go out to the family of Don Ford and my the Lord bless you all now and always, Wassan, Vickie, Benny, and of course Jennifer.
Our hearts are heavy with the news of Don's passing. What a legacy he left on earth. Don introduced my father to Jesus, as he did for so many others. His true gift was service to others. My family is better because of his presence in our lives. His guidance to me as a young father and husband, was so instrumental in my spiritual growth. How does one even explain that with words. My heart breaks for Brenda and the boys. Their time on earth has changed forever without him. When my father was saved, he told me "You don't have worry about your daddy anymore". What a difference he made for so many. I can't thank the family enough for sharing him with me and many others. Always grateful, Kim, Don, Hunter & Meredith Shepard
I am so sorry to hear about Don. He was a dear friend to many and a person with which to share your thoughts and faith. He will be missed in our church and community.
02/19/2021
Martha Whitaker Dykes
So sorry to hear about the passing of Don, was always a good guy, know he since we were kids
02/18/2021
Donnie and Angela Payne
Brenda and family we are so sorry for your loss. Don will be greatly missed and he was a wonderful soldier for the LORD!! Please know we love y'all very much and if y'all need anything please let us know. Keeping all of you in our prayers during this difficult time ❤️❤️
02/18/2021
Janice Sellars
Brenda and family so so very sorry for your loss. If there is anything we can do for you please do not hesitate to let us know! Prayers for peace and comfort.
02/18/2021
David Proffitt
I am so sorry for your loss, prayers for you.