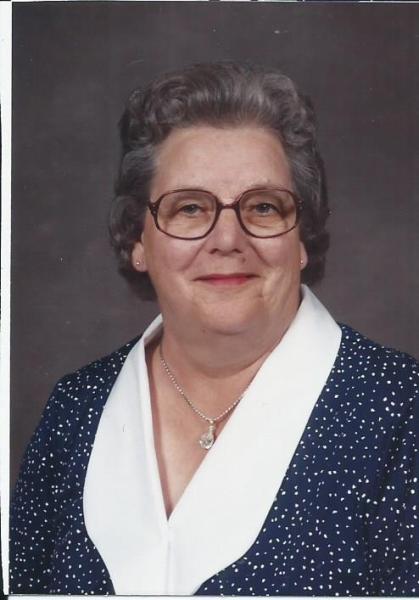 Ms. Bertha Dean Carter, age 94, Jonesborough, passed away Wednesday, January 27, 2021 at the home of David & Darlene Carter in Whitesburg, TN.
Dean was a native of Jonesborough where she lived all her life.
She was the daughter of the late Paul & Emma Hillard Carter. She was also preceded in death by one brother, George Carter, three sisters, Minnie Aiken, Ruth Carter and Mary Carter and a nephew, Ronnie Carter.
Dean was a 1944 graduate of Jonesborough High School. She was owner of the 11-E Fabric Shop of Jonesborough where she made many friends.
She was a member of First Baptist Church of Jonesborough for many years. She attended Fairview United Methodist Church for several years till she got disabled. She enjoyed cooking and the outdoors.
Survivors include one nephew, David Carter and wife, Darlene of Whitesburg; one niece, Kay Orloff, Elizabethton; several great nephews and nieces and great-great nephews and nieces.
Funeral services will be conducted 7:00 pm Saturday, January 30, 2021 at Dillow-Taylor Funeral Home with Pastor Marvin "Tiny" Dunavent, Pastor James Cline and Pastor Randall Emmert officiating. The family will receive friends from 5:00-7:00 pm Saturday prior to the service.
Graveside services will be conducted 3:00 pm Sunday, January 31, 2021 at Fairview Cemetery.
Pallbearers will be family & friends.
Due to the Covid-19 family request you wear a mask and social distance.
Condolences to Dean's family on the passing of one of the dearest and fun ladies I have ever known.
01/28/2021
Carol sells carter
Sorry for your loss My husband Chris was Sam Carter son I guess they would have been 3rd cousins We went to Bertha s house one summer for picnic of the carters She was a very nice and funny lady Praying for each of you Chris Carol Carter Boones creek