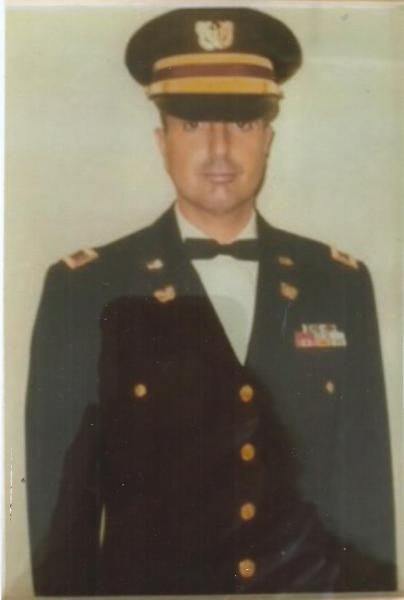 Frank Geso, 88, of Gray, passed away Sunday, January 3, 2021. The son of Anthony Geso & Constance "Daisy" Veltri, Frank was born on September 7, 1932, in Detroit, Michigan.
Frank served in both the United States Navy and Army. During his time in the military, he was sent to Korea and Vietnam. Frank proudly retired after 20 years of service to his country.
He is survived by his wife, Arlene Geso, daughters, Pamela (Tom) Cromie and Dianna (Glenn) Rea, brother, Samuel Geso, grandchildren, Michael Richison, Candace Brake, Jillian Kittrell, Steven Cromie, Elizabeth Haselsteiner, Dillon Rea, and 7 great grandchildren.
He is preceded in death by his parents, Anthony & Constance, and children, Brenda Geso and Mark Geso.
A visitation will be held at Dillow-Taylor Funeral Home on Wednesday, January 6, 2021, from 10:00 AM to 12:00 PM, with the funeral service beginning at noon. Graveside service will follow at Mountain Home National Cemetery beginning promptly at 1:00 PM.
In lieu of flowers, donations can be made to Emmaus House Haiti, an organization started by his granddaughter, Jillian Kittrell.
To donate, copy & paste the following link - https://www.emmaushousehaiti.org/donate
01/06/2021
Ken and Nancy Fowler
We are very sorry to hear of Frank's passing. We are praying for his family.
01/06/2021
Rebecca Jessee
Sweet Geso family, While I only knew your father for a short time, (he and Arlene were our neighbors), my girls and I were touched by his kindness and love. We so enjoyed going over to play dominoes and have dinner, and he was always cheerfully waving hello as he made his daily walk to the mailbox. We are blessed to have known him. We love Arlene and we will look in on her often. ❤️ Praying for healing and comfort for you all. We will see him again one day!!! Love, The Jessee girls
01/06/2021
Mark and Susie Graeber
Dear Arlene and family, We are so sorry for your loss. May God wrap his arms around you and comfort you during th hard time. Really have missed seeing you and Frank. We know he will be greatly missed. Love and kisses, Mark and Susie
01/05/2021
Arlene and Danny Kellum
Dear Pam and family, we are so saddened over the loss of your dad. Praying for God's comfort and peace to be with you all now and in the days to come. We love you all and God Bless, Danny , Arlene, Creighton and Campbell
I am so sorry for your loss! My thoughts and prayers are with you.