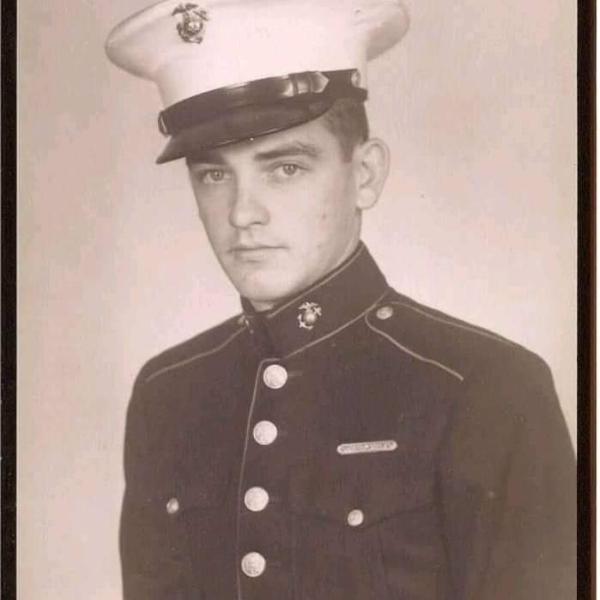 Mr. Shelby Zane Painter (USMC Ret), age 91, Piney Flats, passed away on Friday, December 18, 2020. A Marine Corps veteran of 20 years, Sprint retiree of 26 years, farmer, devoted husband and father, Mr. Painter will be remembered as a devoted Christian and family man.
Born October 10, 1929, Mr. Painter was a native of Washington County, Tennessee. He was the son of the late Joseph and Reta Painter.
Mr. Painter survivors include his wife Phyllis; sons, Zane and wife Kellie Painter of Piney Flats TN, John and wife Glenna Painter of Yatesville GA, and Jason and wife Susan Painter of Pace, FL; his sister Joanne Comer of Jonesborough TN, and eight grandchildren Korie Suzanne, John Thomas, Lily Brook, Joanna Brooke, Hannah Elizabeth, Phillip Thomas, Jessica Rochelle and Shelby Sinclair.
He was a Member and Elder of New Bethel Presbyterian Church.
Due to the Covid-19 restrictions, there will not be a formal visitation but friends may come by Dillow-Taylor Funeral Home from 9:00-4:00 PM, Monday, December 21, 2020 to see Mr. Painter and sign the register.
Graveside services will be held for close family at the Mountain Home National Cemetery on 22 December with Dr. Angus Shaw officiating.
Memorial donations may be made to Alzheimer's Northeast Tennessee Chapter 2020 Meadowview Pkwy Suite 100 Kingsport, TN 37660 or New Bethel Cemetery Fund C/O Carolyn King 1291 Pickens Bridge Rd. Piney Flats, TN 37686.
12/21/2020
Sandra Leonard
Thinking of the Painter Family with love and sympathy at the loss of Shelby. Such a fine man who was so dedicated to his family and church. So many memories of all he did for and at New Bethel Church through the years! May the Lord comfort you all now and in the days to come with His love and your remembrances of good times together!
12/21/2020
Dickie and Marcia
Praying for the family.
12/21/2020
Tina Slaughter
Keeping the family in my thoughts and prayers
12/20/2020
James H. and Gail Cross
Our family was pleased and fortunate to have known Shelby and his lovely family for many years. Time gets away from us but we have many happy memories of seeing the children as youngsters. Shelby was a wonderful person and we want to extend our sympathies to Phyllis and the children and grandchildren.
12/19/2020
Barbara B Hamby
Zane, Kellie, Korie, Phyllis & family, May you find comfort in your memories and strength from those who share your sorrow. In sympathy and friendship, Barbara
12/18/2020
Karen Pierce Lim
Our thoughts and prayers are with the Painter family, and our hearts go out to you all with love and deepest sympathy.