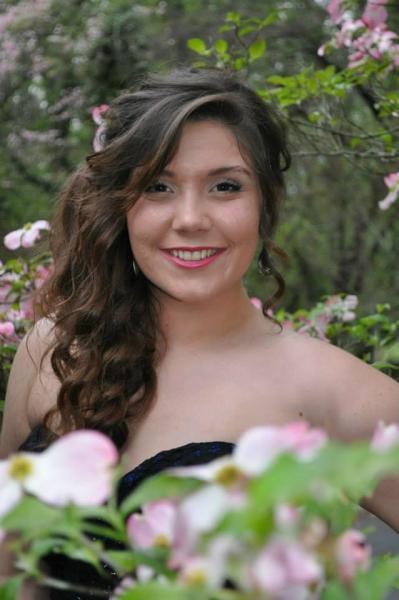 Laura Shea Trent, age 23, Johnson City, was embraced by Jesus and carried to her Heavenly Home on Tuesday, November 10, 2020, from injuries sustained in an automobile accident.
Our precious daughter, Laura Shea Trent, was given to us, Mark Trent and Kimberly Feathers Trent, on December 17, 1996. We are so thankful for the beautiful memories of the twenty-three years we had with her.
Laura was preceded in death by her grandparents, Lyle and Mary Feathers and her great-grandparents.
Left to cherish her memory in addition to her parents are; step-parent, Karen Randolph; sisters, Stacy (Brandon) Meade and Sarah (Tahar) Trent; brother, Aaron Trent; step-sister, Ali Randolph; step-brother, Wil Randolph; grandparents, Sherrill & Carolyn Trent; her special Aunt Shona (Barry) Stoots; Uncle Kirk Trent; boyfriend, Noah Sedam; she was the best aunt to Alexis and Brooklyn; special cousins; Brooke, Brittney (Rob), Luke, Wyatt and Madison; and a host of cousins, friends and family; and two cats she adored, Dexter and Colby.
Laura Shea made the most important decision of her life on January 14, 2007 by accepting Jesus Christ as her Savior. On that very day Jesus prepared her a home in Heaven. She was a Charter Member of Lighthouse Baptist Church.
Laura Shea was a 2015 graduate of Science Hill School. She played many sports and excelled on the Girls SHHS Wrestling Team, going to State her Freshman year, bringing home first place. She was employed at Poblano's. She was a beautiful soul inside and out, with such a sweet spirit. She was an "old soul" and so creative, she could find a button and make something beautiful with it. She loved flowers, sewing, quilting, and could make anything.
Funeral services will be conducted 2:00 pm Saturday, November 14, 2020 at Dillow-Taylor Funeral Home with Brother Steve Ferguson officiating. The family will receive friends from 12:00-2:00 pm Saturday prior to the service. Graveside services will follow at Eden Cemetery.
Pallbearers will be Aaron Trent, Brandon Meade, Tahar Ferradji, Noah Sedam, Collin Vandersommen, Luke Ferguson, Rob Williams and Isaac Maas.
Memorial donations may be made to Washington County/Johnson City Animal Shelter 3411 North Roan Street Johnson City, TN 37601.
11/15/2020
Kim, Tommy, Gracee & Josie Dove
Mark, you & your family are in our thoughts & prayers!
11/14/2020
Teresa Milhorn
I am so sorry for the loss of your daughter.praying for you and your Family
11/14/2020
Jennifer cassell
I can't even imagine!! I'm so very sorry!! I will keep you and your family in my prayers!!
Mark, my heart breaks you!! I can't imagine the pain you're feeling! You have my deepest sympathies and hugs too.
God bless the family during the hardest times. ❤️
11/14/2020
Gay, David, & Mason Bryant
Mark and family - Our hearts are sadden. Please know you and your family are close in our thoughts and prayers and that we love you.
11/14/2020
Lawanda & Danny Depew
Mark, Our deepest sympathy goes out to you and the family. May God give you strength and peace during this difficult time.
11/14/2020
Wendy Carter Warner
My heart aches for you. So sorry for your loss.
11/14/2020
Stacey and Dean
Arms are encircling you and hearts are breaking with you. God's speed and love to you all ♥️.
Condolences and prayers going out to the Trent family from a former co-worker of Mark and Sherrill's. May God bless you and comfort you. I will try to call when I get your number.
I am so sorry to hear of your loss. My thoughts and prayers are with you and your family.
Mark I'm so very sorry for your loss and your family's loss. She was so young and beautiful I pray you have strength to get through this . And I'm grateful you have Karen to help you through it. God bless you and I'm so very sorry for your loss again
Laura, you will always be in my heart. We had some good times. I will love you forever.
All of you are in my thoughts and prayers and have my deepest condolences. Wishing you strength and peace during this difficult time. Cathy Wright
11/13/2020
Myra and Jamey Mascaro
Dear sweet Mark, we didn't know your beautiful daughter but I am sure she was an amazing young woman. Our prayers are with you and the entire family during this time.. We love you and Karen!
11/13/2020
STELLA turnmire -lewis
Kim and the rest of the family sorry for your lost of Laura my prayers r with u all everyday just remember her way of making us laugh be happy and sad but she was very special to everyone thank u for her with us love to all Stella coffey turnmire-lewis
Sending my condolences to the family for the loss of this sweet Angel.. Please know my thoughts and prayers are with each and everyone of you through this difficult time.. I pray in Jesus name that he helps guide you through this and let her sweet memory live on. Amen
11/12/2020
Coach Randy Brewer(retired SHHS)
I am terribly sorry for your loss. Laura was a fine young lady. I will pray the the LORD will comfort you.