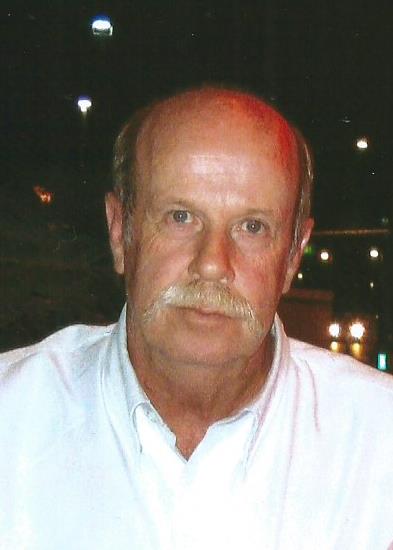 Willie "Don" Kinley, 73, Jonesborough, passed away at his residence on Sunday, November 8, 2020. Willie was born in Washington County on June 9, 1947, the son of Horace and Nola Staten Kinley.
Willie was a proud veteran of the United States Army. He enlisted in 1969. Throughout his time in the service, he received the National Defense Service Medal, Bronze Star, the Army Commendation Medal, the Vietnam Service Medal, Vietnam Commendation Medal, the Overseas Service bar and the M16 Sharpshooter Award. He loved his trucks, his lawnmower, but he loved nothing more than his Grandson, Caleb.
Willie is survived by his wife, Kathy Kinley, daughter and son in law, Tessa & Chad Proffitt, grandson, Caleb Proffitt, siblings, Jack Kinley (Marsha), Wayne Kinley, and Judy Beard (Richard).
He is preceded in death by his parents, Horace & Nola Staten Kinley, and siblings, Ruby Lovett, Charles Kinley and Bobby Kinley.
Visitation for Willie will be held at Dillow-Taylor Funeral Home on Thursday, November 12, 2020, from 5 to 7 PM with a funeral service beginning at 7. The graveside service will be held at 11 AM on Friday, November 13, 2020, at Highland Cemetery, Gray TN. Pastor Byron Paddock will be officiating.
Pallbearers will be family & friends.
I could not have asked for a better neighbor than Don! He was always ready to help me with anything! Kathy you and your family have been and will always be in our prayers.
11/11/2020
Patsy Pugh Denton
Kathy. I'm so sorry to hear about Don's passing. My thoughts and prayers are with you and your family.
Very good man taught me how to keep a truck in between the ditches and how to start a diesel tractor very sorry for the families loss
so sorry for your loss hard working man lovely family prayers for Tessa and family ,Kathy
11/11/2020
Brenda Bennett Campbell
Sending up prayers!
I have memories of you in my younger years.I came to your house to visit Judy your sister and my friend.You always had something funny to say. I am thankful for the memories that I have growing up with you and Judy.Love to you and your family.
11/10/2020
Buck & Margarett
Don you will be greatly missed around here. You were one of the best to keep your yard groomed and looking prefect at all times. Before you got sick you came to check on us, an awesome neighbor you were. Now there will be no mowing lawns but you can now sing songs that the angels in Heaven can't sing. You didn't fret for earthly treasures but now you can walk on streets of gold. Hallelujah. The Coggins
11/10/2020
Shelia Payne Cloyd
My deepest condolences to your family. Prayers for all of you.