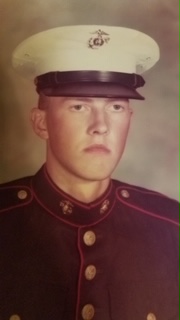 Mr. Joseph L. Spear, age 71, Johnson City, passed away Saturday, August 15, 2020 at his residence.
Mr. Spear was born March 31, 1949 in Painesville. Ohio and the son of the late Homer & Thelma Mabel Richards Spear. He was also preceded in death by a sister, Donna Spear.
He was of the Methodist faith.
Mr. Spear was a United States Marine Corps Veteran, proudly serving his country in Vietnam. Mr. Spear retired from the V.A. Mountain Home where he was a Locksmith. He was an avid hunter, fisherman, gardener and grill master.
Survivors include his wife, Susan Spear, Johnson City; two sons, Joey Spear (Tammy), Johnson City and Jody Spear (Kristan) Jonesborough; daughter, Joleene Broyles (Jeremy) Jonesborough; grandchildren, Ethan, Lacie, Tiffany, Hollie, Sabrina, Austin, and Reed; great-grandchildren, Ember, Sophie and David; sisters, Mary Lou Testa, Limestone, Annette Cloyd, Erwin, Lynette Tyree and Judy Robinson, both of Limestone; and several nephews and nieces.
Funeral services will be conducted 7:00 PM Wednesday, August 19, 2020 at Dillow-Taylor Funeral Home with Pastor Keith Malone officiating. The family will receive friends from 5:00-7:00 pm Wednesday prior to the service.
Graveside services will be conducted 11:00 am Thursday, August 20, 2020 at New Salem Cemetery.
Pallbearers will be Joey Spear, Jody Spear, Jeremy Broyles, Ethan Broyles, Gary Testa and Billy Steward.
08/20/2020
Cat and Jake Williams
We are thinking of you and all your family.Much love to you and we share your grief
I extend my deepest sympathies to you and your family. May the soul of Joseph be at peace with our heavenly Father. Keeping you in my prayers as you remember your husband.
You and your family are in my thoughts as you grieve this loss
08/19/2020
Roger Benfield
So sorry for your loss of Joe we worked at the VAMC together for a lot of years and it was a pleasure to work with him may God bless you all in the years to come.
08/18/2020
Keith and Kim Holley
We are out of town and will miss the services but want you to know that you all are in our thoughts and prayers.
08/18/2020
Cynthia Casterline
You and your family are in my thoughts as you grieve this loss. All my love.
I am very put sorry to heat of T this sad news.Our thoughts and prayers go out to you.Many childhood memories and how time looses track of so many important things about all of you.Truly Sorry
08/18/2020
Timothy Milhorn
Sorry for your lost and praying for you and your family.
In recognition of Joseph L. Spear's Honorable Service in the United States Marine Corps, the members of the SSgt Walter F. 'Trae' Cohee III Detachment # 115, Salisbury, MD and the members the Tri-Cities Detachment # 969, Gray, TN of the Marine Corps League would like to extend our appreciation and gratitude for his service to God, Country and Corps as well as our sincere condolences to his family. SEMPER FIDELIS Don Elseroad Staff Sergeant USMC (Ret) MCL Detachment # 115 & # 969
Our thoughts and prayers are with the Spear Family during this difficult time. God bless you.
Our prayers are with you and your family members. I pray God gives you peace through these times and healing for the days to come. May the Lord bless you. I work with Kristan and I'm sure he was proud of her service in our community.
08/17/2020
Lynda Richards Mitan
I'm so sorry to hear about Joe.. Donna, Joe, Judy, MaryLou, Annette and Lynnette were our first cousins to be best friends with. I remember growing up next door to them and always having a good time. God Bless you all.
08/17/2020
Debbie Filppi Colgrove
Rest in Peace dear cousin. I will always remember your sweet spirit and shy smile. I have many precious memories of all of us being together at Gramma and Grampa Spear's. Prayers for the family.