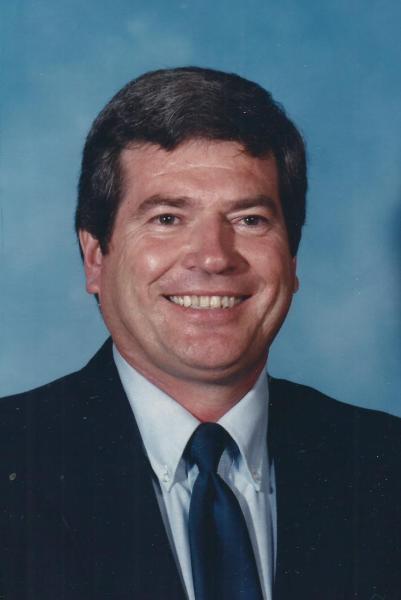 Mr. Charles Lee Callahan, age 77, Limestone, passed away Saturday, August 1, 2020 at Johnson City Medical Center.
Mr. Callahan was born May 15, 1943 in Unicoi County, Tennessee and the son of the late Fred & Lula Ray Callahan. He was also preceded in death by four brothers, Ralph Callahan, Lewis Callahan, Harry Callahan and David Callahan and one sister, Irene Rice.
He retired from the Washington County School System after 30 years teaching Auto Tech at David Crockett High School.
Survivors include his wife, Sue Mitchell Callahan; daughter, Charlee Callahan; sister, Ruth Rohrer; and several nephews and nieces.
The family will receive friends from 1:00-3:00 PM, Tuesday, August 4, 2020 at Dillow-Taylor Funeral Home. Graveside services will follow at New Salem Cemetery with Rev. Ron Owens officiating.
Pallbearers will be family & friends.
I just learned of Charles passing and am so sorry to hear of his passing. He was such a kind generous man and it was a joy to be around him. You are in our thoughts and prayers.
08/25/2020
Matthew and Jennifer Richards
Gone but not forgotten.
The loss of this man has affected many of us. Especially the ones who ever had the honor of having him as a teacher at crockett. This man taught me so much, and I had nothing but the utmost respect for him. You will be greatly missed, but in reality, you are finally home, and we will see each other again
I am so sorry to hear this!!! I will be praying for both Sue and Charlee, for peace and comfort. ❤️❤️❤️
Sue, I am so sorry for your loss. Your family is in my thoughts and prayers.
You are in my thoughts and prayers. We had some good times at WCA.
To Sue and family: So Sorry to here about Charley, I know how he will be missed. I still have memories of he riding the Motorcycles together. My heart goes out to you. God Bless
08/04/2020
Margo D Greenwell
I am so sorry to hear this,may God take him into. his loving arms.We love you Mrs. Callahan.
Sending you prayers of comfort. Charlie was such a sweet person and I have enjoyed working with him.
08/03/2020
Nancy Woods Murphy
Sue and family: So sorry for your loss. Our deepest sympathy. Nancy and Larry Murphy
08/03/2020
Lynn and Kathy Kiser
You have our condolences for the loss of your husband/father Charlie.
08/03/2020
Howard and Betty Gillis
Sue and Charlee, So sorry for your loss. Charles was a special man and touched many young peoples lives. Sue you are a dear friend and we are lifting you up in our thoughts and prayers.
08/02/2020
Randall Treadway
So sorry to hear of Charlie's passing. He was a great teacher when I had him at Crockett and will be missed. Sue and Charlee you're both in my prayers.
08/02/2020
Susie Gillis Bennett
So sorry, sending love and prayers to you all. Susie
08/02/2020
Jeannie Callahan Tipton
My uncle Charlie and Aunt Sue meant the world to us when we were kids we knew if need something he would get it for us he's at peace now