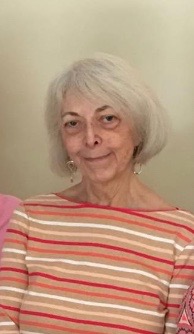 Gertrude Lynn Waller, 80, born on May 5, 1940, peacefully passed away on May 7, 2020, after battling coronavirus. Her lifetime is not measured by awards or public recognition, but by the legacy of lessons shared with her students over a forty-year teaching career.
Lynn attended the University of Tennessee and graduated with dual majors in English and history. She earned her advanced degrees at Georgia State University. Her colleagues and students alike recognized her as a master teacher. Her extensive study and love of English literature and history enriched not only her life but also the lives of those students who were fortunate to have her. Her knowledge extended well beyond a textbook and a classroom. She travelled abroad with her students visiting the Poet's Corner in Westminster Abbey, Canterbury, and Shakespeare's haunts. Her students' appreciation of Britain and bards grew under her tutelage. Lynn dedicated her life to teaching and was loved for her devotion to learning.
Lynn's friends considered her "one of a kind"; and often said, "I never knew anyone like her." She possessed a wonder and curiosity of nature in the tradition of Emily Dickinson. Her compassion for all living beings was central to her being. Constantly wooing feral cats and even raccoons to join her as she rocked on her screened porch, she had a deep and magical connection with the natural world. Lynn loved experiencing the world around her by traveling, gardening, and browsing in a bookstore. Although she could be a solitary soul, she often surprised those around her with her acerbic wit; and although she looked like a wisp of a thing, she was one tough lady, willing to fight for her convictions with the spirit and tenacity of Henry David Thoreau. After retiring from Cobb County Schools, Lynn remained active in professional organizations such as Marietta's Retired Teachers' Association and the Alpha Delta Kappa organization.
Lynn will be laid to rest next to her parents, Glen and Velma Waller, at the Cherokee Baptist Church cemetery in Jonesborough, Tennessee. A graveside service will be held Monday, May, 11, 2020, at 1 p.m. Lynn is survived by her cousin Steven Smith of Knoxville, Tennessee. Funeral arrangements by Dillow-Taylor Funeral Home, Jonesborough, Tennessee. In lieu of flowers, please make a donation to Georgia Wildlife or the Cobb County Humane Society.
I heard about Lynn Waller's passing several months later. She was one of my favorite teachers at Pope High School. She was engaged in teaching her students as much as she could and refused to allow them to fail. I recall two occassions where some students got out of hand and they'd say they didn't need school. She openly reflected on her father who felt the same way as a kid, and she said school is very important and if her father could go back in time, he'd try much harder at school because he suffered very much for adopting that "who cares?" attitude. And she said it all with tears flowing down her face. That was weakness. Those tears represented strength and love of teaching and of her students for them to be as good as they could. I'll always reflect on those days in her class, back in the late 1980s and the lessons she taught that I learned. RIP, Ms. Waller. You had lessons to teach, you taught them, and now you get to rest.
05/13/2020
Robert Collier
It is always a grieving time to lose a dear soul like Lynn Waller. She was one of my teachers in junior high, back in 1972. She was many student's favorite teacher throughout the years. It is one thing to teach, quite another to inspire. She had a keen mind and a sharp wit and was a loyal supporter of her students. The seeds she planted in young minds are still continuing to grow, even decades later.
My sincere condolences to the family. Lynn was a dedicated teacher. She taught both of my daughters; her devotion to her students meant so much to them. We worked together in Cobb Marietta Retired Educators Association. She will not be forgotten.
05/12/2020
Laura Jane Cohen
Ms. Waller was my spirit animal. She was an amazing teacher, not just because she shared her true love of British lit, but also because she made us believe that being our quirky selves was okay. She was sassy and so incredibly smart. Ms. Waller was no push over, but her quick sharp wit was always accompanied by a trademark smirk that could make you literally laugh out loud. I just adored Ms. Waller. She continued to inspire me as an educator and now as a school board member, I constantly seek out the Lynn Wallers in my schools. She will truly be missed, but her memory will always be a blessing to me.
05/11/2020
Kim Archea Wick
I am so sorry to hear of the loss of Ms. Waller. As her student at Pope high school almost thirty years ago, I can still imagine being in her class like it was yesterday. Her sharp wit, exceptional intellect and commitment to teaching were immense. I am so sad to know that she fell ill to COVID-19, and wish I could have thanked her for all she did for us students. My deepest condolences to the family. She is being remembered by so many of her students on social media, and clearly made a large impact on so many of us.
05/11/2020
Jane Gulley--UT Foundation
To Ms. Waller's family and friends-- On behalf of the University of Tennessee, please accept our condolences on the loss of Gertrude Lynn Waller, our graduate and a member of the Volunteer family who carried her UT education forward to leave a legacy as a teacher. We are sorry for your loss, Jane Gulley Stewardship--UT Foundation jgulley2@tennessee.edu
So sorry of her passing away. Great lady and wonderful educator. Enjoyed being her friend and coworker at Walton High School, Marietta, GA .
Ms Waller played such an important part in my life and was pivotal in my love of literature. She was funny, cynical, inspiring, passionate, and taught us with great care and love. Ms Waller forever made an impression on my life and I have never forgotten her!