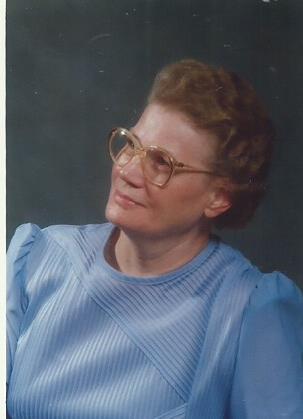 Stella Ruth Buckingham, age 86, went to be with the Lord March 30, 2020. She was born January 11, 1934 in Fordtown, TN but lived most of her life in Washington County, TN. She was a daughter of the late Virgil and Della Moore Buckingham.
Ruth was a homemaker and a life long member of Hales Chapel Christian Church.
She was preceded in death by her brother, Vernon; sisters, Erma Johnson, Brenda Milhorn, and a little angel, Angela Dawn Buckingham; four brothers-in-law, Walter Maupin, Melvin Johnson, Boone Haire, and Steve Milhorn.
She is survived by a sister, Annalene Maupin; brother, Reece Buckingham and wife Glenna; sister-in-law, Frances Buckingham; several nieces and nephews; great nieces and nephews, and great, great nieces and nephews.
The family wishes to thank Dr. David Freeman and staff, Dr, Dan Krenk, DR, Harold Webb, Dr. Dhaka Chaudhari, and Rowes Pharmacy (the Rowe family).
Immediate family joined for a graveside service at Hales Chapel Christian Church in Gray, TN. A memorial service will be conducted at a later date.
Aunt Ruth you are so loved always! This poem was a favorite of hers entitled The Watcher:
She always learned to watch for us, anxious if we were late, in winter by the window, in summer by the gate. And though we mocked tenderly, who had such foolish care, the long way home would seem more safe because she waited there. Her thoughts were all so full of us, she never could forget, and so I think that where she is she must be watching yet, waiting till we come home to her, anxious if we are late. Watching from heaven's window, leaning from heaven's gate. Anonymous.
04/05/2020
Eddie & Judy Wheelock
Ruth was such a sweet lady and always had a smile on her face when she greeted us. She will be missed!
04/02/2020
Diana Gale Loyd
Aunt Ann and Reece, I am sorry to learn of Ruth's passing. I always enjoyed visiting with her, she was such a sweet and caring person. Having lost 2 sisters myself, I know you will miss her. Now she is in heaven with the ones that have gone before her, watching them just like she did all the nieces and nephews. My prayers are with the family and I will attend the memorial service. I love you, Diana Gale