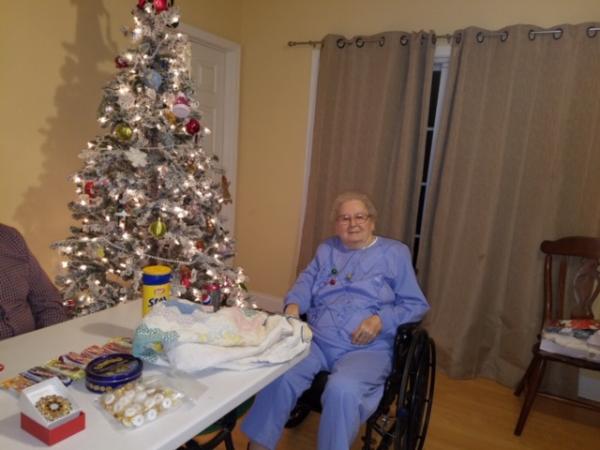 Mrs. Anna Frances Deakins, age 85, Jonesborough, died Tuesday, March 31, 2020 at Four Oaks Healthcare Center after a lengthy illness.
Mrs. Deakins was a Washington County native and the daughter of the late Bernie B. & Flora Barnes Treadway. She was also preceded in death by her husband, Rev. James Deakins, Jr. on February 14, 1998, six brothers and one sister.
She was a member of Calvary Baptist Church, Johnson City. She was a dedicated pastor's wife and worked alongside her husband at the churches they pastored serving in many capacities. While a resident at Four Oaks she assisted with the Sunday morning worship service.
Survivors include three daughters and sons-in-law, Sandra & Carl Cooper, Debra & Paul Masters and Karen & Jeff Banks, all of Jonesborough; four grandsons, James Cooper (Kassie) Atlanta, GA, Greg Cooper (Alisha) Telford, Andrew Masters (Kari) Jonesborough and Landon Masters (Kelsay) Jonesborough; granddaughter, Kaelynn Banks, Jonesborough; two great-grandsons, Colton Masters, Jonesborough and Titus Cooper, Telford; two sisters and brothers-in-law, Ruth & Dave Shelton and Irene & Bill Shelton, all of Limestone; and several nephews, nieces, and cousins.
The family would like to extend a very special thank you to the staff of Four Oaks Healthcare Center for their wonderful care given to our mother.
Due to the current CDC guidelines, the family will have a drive-thru visitation and viewing at Dillow-Taylor Funeral Home from 4:00-7:00 pm Friday, April 3, 2020. We ask you remain in your vehicles and drive through our breezeway and you may roll your window down and speak with the family that will be on our porch. We will have someone there to sign the register for you and hand you a memorial folder.
Graveside services will be conducted 1:00 pm Saturday, April 4, 2020 at Maple Lawn Cemetery with Pastor Jim Chapman officiating.
Pallbearers will be family members.
I am So Thankful for getting to know and help take care of Mrs. Deakins. She was a very Sweet, loving and Caring Woman. She worried about me just like I was Family. I Love You-my Dear Friend and you will be Missed! Rest In Peace My Friend Till we Meet Agin and we will sing in that big Chorus in the Sky!
I loved Mrs. Deakins. She was a joy to care for. Im sorry for the loss of a good woman but heaven is much richer and my life is richer for having known her.
04/04/2020
Randall Treadway
So sorry to hear of aunt Francis passing. She was a great lady always smiling I remember as a kid papaw Robert, mamaw Ruthie and I going and visiting with aunt Francis and uncle Jr, I always loved visiting with them. She will surely be missed.
04/03/2020
Russell & Cheryl Treadway
Deakins family we are so sorry for your loss. We dearly loved Aunt Francis and we will miss seeing her and the beautiful smile she had. We pray that God wrap his arms around all of you. You will be in our thoughts and prayers!!!
04/03/2020
Herb's and Frannie daughter-Cathy and Steve Cox
Our thoughts and prayers are with you all.
you are in my thoughts and prayers at this troubleing time.
04/03/2020
Darlene Treadway, Carter
I am so sorry to hear of your Mom's passing, I know you will miss her. Prayers for your family.
04/03/2020
Barbara Harrison
You're family is in my thoughts and prayers during this time. I pray God gives you the strength and health needed at this time.
04/02/2020
Teresa milhorn
Sorry for your loss
Debra , we are so sorry to hear of Your Mother's passing .... We have fond memories of her ...Richard & Barbara Yett