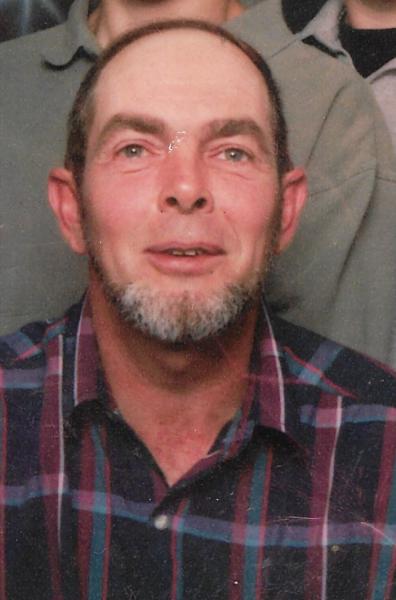 Mr. Ronnie W. Dugger, age 66, Jonesborough, passed away Wednesday, March 11, 2020 at Holston Valley Hospital.
Mr. Dugger was born in Cincinnati, Oho, son of the late Commie and Lela Miller Dugger. In addition to his parents, he was preceded in death by his brother, Jimmy Lee Dugger and a nephew, Scott Dugger.
Mr. Dugger was an ordained minister. Everybody who ever met him loved him.
Those left to cherish his memory include his wife of 35 years, Sondra Dugger; sons, Willie Henderson, Jeremiah Henderson (Dwana Marie), and Joshua Dugger (Jennifer); daughter-in-law, Leanna Bluebird Merritt; granddaughters, Makayla Dugger and Asya Miller, grandson, Cameron Dugger; several other grandchildren and a great grandchild; brothers, Jeff Dugger and Michael Dugger; sisters Mellisa Dugger and Teresa Birchfield; special niece, Shannon Barron; and several other nieces and nephews.
Funeral services will be conducted 8:00 pm Friday, March 13, 2020 at Dillow-Taylor Funeral Home with Pastor Leonard Repass officiating. The family will receive friends from 6:00-8:00 pm Friday prior to service.
Interment services will be conducted 11:00 am Saturday, March 14, 2020 at Dugger Family Cemetery. Pallbearers will be Jeff Dugger, Jeremiah Henderson, Willie Henderson, Michael Dugger, Duggie Kennedy, Eddie Miller, and Anthony Miller. Attendees will meet at the cemetery on Charlie Hicks Road.
Sonya and Family, I am so sorry for your loss. Ronnie was a wonder man. He will be greatly missed. My heart goes out to you all. Love you and God Bless You. Janice from Baileyton Terrace.
03/12/2020
Jennifer Maupin White
Ronnie was a amazing hard working and funny man. He was a papa to my daughter and like a dad to me. Sondra I'm so sorry for your loss I know that I can't be there but I want you to know my heart is breaking for you and the family. I Want you to know that I'm here and always will be I love you.
03/12/2020
Cheryl & Jimmy Lee
Sending love and prayers in this time of loss. Ronnie was a very special man. He will be missed .
03/11/2020
Becky Feathers Jauregui
Ronnie was a great guy, everybody loves him. He will surely be missed. Go rest high on that mountain