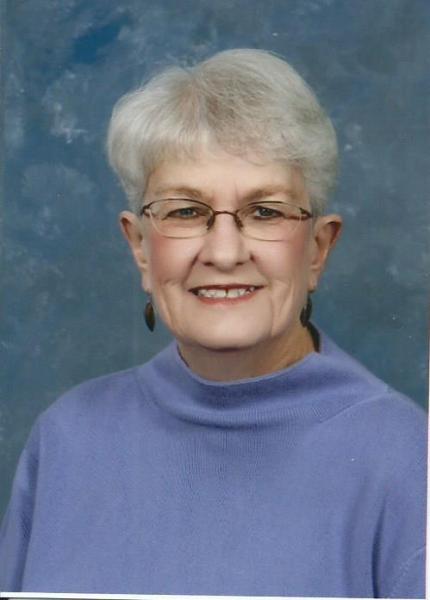 Carol Hunt Bowman age 78 died Sunday, February 16th, 2020 after a sudden and brief illness. She was born on September 3, 1941 in Chicago, Illinois to Alberta Lee Hunt and Dr. Luke Weldon Hunt. Her family relocated to Johnson City, TN when she was an infant and it was here where she spent the entirety of her life, specifically in the Boones Creek area.
Carol graduated from East Tennessee State University with both an undergraduate degree in English and a minor in Chemistry and Biology and then a Master's degree in Biology. She went on to teach to high school students Biology at Science Hill High School for 30 years.
She married Edward Clark Bowman on December 18th, 1964 and together they raised two daughters and lived a life consisting of church, family and community. She was a member of Boones Creek Christian Church for 59 years and will be remembered for her acts of service to others less fortunate. Carol was known for her delicious home cooked meals and always made extra in case someone else showed up at their farm. It was not unusual for her to deliver a meal to a shut in or make daily phone calls to check on others who may be in need. She never missed sending holiday cards to her family and friends and always had extra room around her dining room table on special occasions. She was affectionately known as the "funeral salad lady" amongst her church family as it became her practice to always deliver her delicious mandarin orange salad to the homes of grieving families. She never missed a wedding, baby or bridal shower and shaped her life around traditions and these things that made people feel special.
Carol was also active in several organizations such as the National Education Association, Tennessee Education Association, the Johnson City education association, the Boones Creek Home Demonstration Club, the National Storytelling Center, the Washington County 4H sheep program, the Washington County Elections and the Boones Creek Historical Trust. Carol will be fondly remembered for her consistent and endearing dedication to her family, friends and to her community.
Carol is survived by her loving husband of 55 years Edward Clark Bowman, two daughters Cindy Bowman and Laura Kilgore (David Kilgore), her sister Nancy Hunt Miller (Bill Miller) and several nieces and nephews.
Services will be held at Boones Creek Christian Church on Thursday Feb. 20th with Minister David Clark officiating. Visitation will be from 1pm-3pm with a burial to follow at Boones Creek Christian Church Cemetery.
Pallbearers will be David Kilgore, Gordon Harless and members of Joy Sunday School Class.
Memorial donations may be made to Boones Creek Historical Trust 525 W. Oakland Ave. Suite 1 Johnson City, TN 37604.
02/23/2020
Margie and Bill Dolle (Kristina's Aunt & Uncle)
While visiting our niece we had the pleasure of sharing an evening meal with Kristina, Carol Bowman and her husband. Wonderful evening. Our condolences to her husband and family.
On many occasions I have let my mind wander back to my years as a student at Science Hill and I never fail to remember that Mrs. Bowman was one of my favorite teachers. But over the years I have come to realize that she was, for me, among the very BEST teachers I ever had. She cared about me and my education, and I regret that I never made it back up to "the Hill" to thank her. And I am saddened to hear that she has died. I'm praying for her loved ones during their time of loss.
02/20/2020
JoAnn Holloway
I am so so sorry to hear of your loss. My prayers and thoughts are with all the family. She was a beautiful person.
02/20/2020
Joyce Keilman Smith
when I think of outstanding leaders, Carol is at the top of the list. Her humble, practical, thoughtful acts of love and generosity sowed seeds in our hearts and lives that continue to bear fruit.
Ed, Laura & Cindy so sad to here about Carol. You are in my thoughts and prayers.
02/20/2020
Shirley & Joel Piercy
With deepest regrets we wish to express our sympathy over the loss of your wife and mother.
02/19/2020
Charlene and Dan McLeod
Dear Ed and family, We are so sorrow to hear of Carol's passing. Please accept our deepest sympathy. Our thoughts and prayers are going out to you.
02/19/2020
Pamela Overbay
Carol was a wonderful person and someone who was always ready to help with anything. She was a great christian and a wise woman. She was loved by everyone and a great friend!!! She will be missed. Prayers for Ed, Laura, Nancy and family.
02/19/2020
Travis M Campbell
I was saddened to learn of the passing of Carol whom I had known since we attended Stratton elementary school. My condolences to her family,
02/19/2020
Mary Alice Hurst
I am very sorry for your loss. Carol was an inspiration to me. I am praying for your family and the BCCC family. Carol meant so much to so many people. I am sorry I will not be able to be in Johnson City to attend the services. From Billy Graham's funeral "Death is not the end of life, it is only the gateway to eternity." Thank God for all HE does for us.
02/18/2020
John and Sandra Conley
Ed, Cindy, and Laura our love and prayers are with you all during this time. Praying for the peace and comfort that only our Father can give.
02/18/2020
Bo and Alisa Payne
The news of Mrs Bowman's passing saddened us very much! She was such a kind lady. I have always admired her beauty. We have so many memories of Ms Carol at the sheep barn in Gray. Fair week was always shared with the Bowman's! It wld always be fun to watch her as she corrected Mr B. Or roll her eyes when he kept doing whatever she corrected! I always looked forward to spending sheep weekend with her keeping books ! We loved her and will always smile when we think of her! We are so sorry for your loss.
02/18/2020
Perry Francis and Pat Robbins
So sorry for your loss. She was a fine lady and will be missed .