Billlie Mathis Rogers
01/29/2020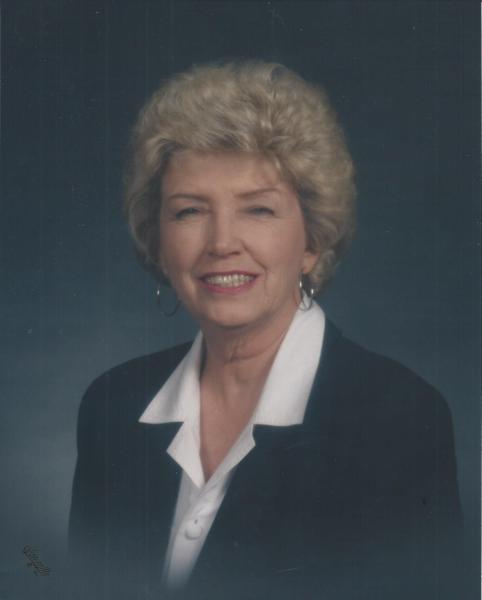 Mrs. Billie Mathis Rogers, age 87, Elizabethton, passed away in her sleep Wednesday, January 29, 2020 at her residence.
She was the daughter of the late John Kay & Lura Chase Carey. She was also preceded in death by a sister Lovella Boatman and a brother Kay Carey.
Mrs. Rogers retired from the V.A. and also Real Estate Realtor.
Survivors include her son Charles Maynard Barry Jr.; daughter, Taryn Kim Ward; three grandchildren, three great granddaughters and many nieces and nephews.
Graveside services will be conducted 10:00 am Saturday, February 1, 2020 at Monte Vista Burial Park with Dr. Wayne Emery officiating.
Pallbearers will be Lucas Barry, Mark Carey, Jessica Barry, Max Carey, David Carey and John Carey.
Leave an Eulogy or Condolence for Billlie Mathis Rogers
EULOGIES & CONDOLENCES
Loved sharing an office with Billie at Remax Checkmate Realtors for several years......What a Lady, we not only only enjoyed our Real Estate experience together, we also enjoyed being together outside of the office as friends.... Great personality with many friends and loved having her as my Real Estate "Room Buddy," God Bless her family whom she loved so much. Love you, Billie
02/01/2020
Ms. Lorrie Pierce
Taryn, Do you remember when you and I volunteered at the V.A. Hospital? My mother was Betty Pierce. Seems like that was so many years ago. I was saddened to see your sweet mother's obituary. She was a wonderful lady. My sincerest condolences to you and your entire family.
02/01/2020
Mary Lee Campbell
Billie and I shared an office during our real estate careers, not only was she a wonderful agent but a friend as well. Prayers for your family!
01/31/2020
Sarah Steele and Joni Day
It was our pleasure to care for Miss Billie these past few months. Our thoughts and prayers are with the entire family during this time. Amedisys Hospice HHAs for Miss Billie.
To the family of Mrs. Rogers, I am so sorry for you lost.
01/30/2020
Caroline Attaway
I knew Billie through her marriage to Loyd Rogers. She was always kind and caring whenever I was in her presence. I am grateful for having had the opportunity to know Billie. She was easy to work with when she and Loyd bought our home in Jonesborough many years ago. I pray you are at Peace now Billie and am lifting up your entire family for comfort as they mourn your loss. Caroline & Bob Attaway