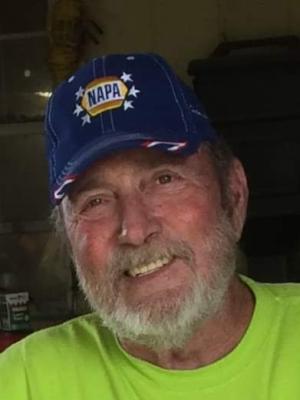 Mr. Edward Cornelius Drain, age 69, Jonesborough, passed away Tuesday, October 22, 2019 at his residence following a lengthy illness.
Mr. Drain was born in Johnson City and the son of the late Luney Edward & Bertha Letterman Drain. He was also preceded in death by his first wife, Sharon J. Lewis Drain, son, Jeffrey L. Drain, father and mother-in-law, Jack & Mary Wade.
He was a member of Johnson City Church of God.
Mr. Drain was a United States Navy Veteran. He retired from the Johnson City Power Board in 2016 after 45 years of service.
He loved spending time with family and enjoyed watching the Lady Vols Basketball, working on cars, riding horses, farming and hunting.
Mr. Drain was former President of Leesburg Ruritan and belonged to IBEW.
Survivors include his wife, Kathy Wade Drain, Jonesborough; daughter, Tenna M. Drain (Joe Williams) Jonesborough; son, Bryan Barnett (Wendy), Jonesborough; grandchildren, Sam Drain, Seth Drain, Austin Barnett, Drew Barnett and Allie Barnett; three brothers, Sam Drain (Lori), Michael Drain and David Drain; aunt, Judith Drain Jenkins (Mac): brothers-in-law, Chris Coning (Amy), Corby Hansel and Rusty Coning (Karen); sister-in-law, Jackie Moore (Rick); and several nephews, nieces and cousins.
Funeral services will be conducted 7:00 pm Friday, October 25, 2019 at Dillow-Taylor Funeral Home with Pastor Bryant Collins and Rev. Bobby Merritt officiating. The family will receive friends from 5:00-7:00 pm Friday prior to the service.
Interment services will be conducted 10:30 am Saturday, October 26, 2019 at Fairview Cemetery.
Pallbearers will be Employees of Johnson City Power Board. Honorary pallbearers will be Chad Drain, Daryl Dykes, Gene Campbell, Todd Coning, Steve McPherson and Colby Jones.
Memorial donations may be made to American Cancer Society 871 N. Weisgarber Rd. Knoxville, TN 37909.