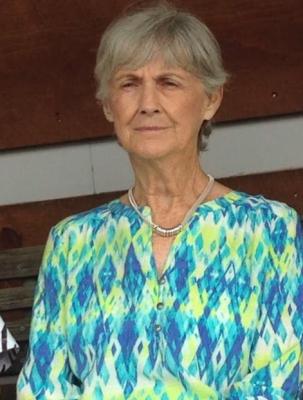 Mrs. Lois Harrison Aiken, age 86, Telford, passed away at her residence Thursday, July 4, 2019 surrounded by her family.
Mrs. Aiken was born in Greene County and the daughter of the late Newt and Myrtle Dunbar Harrison. She was also preceded in death by her husband, Harry Aiken and a brother, Clinton B. Harrison.
Mrs. Aiken was a member of Oakland Cumberland Presbyterian Church.
Survivors include her children, Kim and husband Terry Jaynes, Randy and wife Brenda Aiken, Cindy Creasy, Missy and husband Kevin Swatsell; grandchildren, Jennifer Creasy, Tara and husband Anthony Thompson, Rachel and husband Matt Escher, Logan and wife Kaitlyn Jaynes, Cindy Morlock, E.J. and wife Kasey Swatsell; great grandchildren Baylee Creasy, Kole Kemp, Brady Thompson, Piper Thompson, Tobin Escher, Lily Swatsell, and Lydia Swatsell; several nieces and nephews; special friends who where like family, Robin and Roger Barker, and special neighbors Jim and Joy Guinn.
The family would like to give a special thank you to caregivers "Dee", T.J., and Deb.
Graveside service will be held 11:00 am Monday, July 8, 2019 at Oakland Cemetery, 650 Oakland Road, Limestone Tn 37681, with Rev. Roger Barker officiating. Anyone wanting to pay their respect may do so Monday from 9:30 to 10:30 am, prior to the graveside service, at Dillow-Taylor Funeral Home.
Donations may be made to Oakland Cemetery c/o Gary Harris 322 Oakland Road, Limestone TN 37681.
07/08/2019
Susan Gillis Bennett
So sorry, sending love and prayers to you all. Susan
07/07/2019
Donna & Larry Landahl
I am so so very sorry, Cindy. Sending my love and praying for God to comfort you and your family. You will be in my thoughts and prayers.
Hi Kim, so sorry for your loss, you will be in my thoughts and prayers.
07/07/2019
Joy Rader Nunnally
Missy, I am so sorry for your loss ! Keeping you and family in my prayers. Love, Joy Rader Nunnally
Randy and family , so sorry for the loss of your mother. prayers for all of you.
I am so sorry for your loss. My memories of Tootsie were the times that we would come over to visit and she would cook for us. She would write me letters at times. I wish that I were able to attend her memorial service but unfortunately I am not able to attend. Your family will be in my thoughts and prayers.
07/05/2019
Mike and Margaret ward
To the entire family we want you to know we are so sorry for your loss. Thoughts and prayers go out to all of you. Hold on to all of the good memories.
Hi Kim, Randy, Cindy, and Missy, I'm so sorry to hear of the death of your mom. She was a very special lady: kind, generous, and loving. She and your daddy and my mama and daddy had a very special bond, and I'm grateful we all all of them in our lives. My prayers surround each of you and your families for comfort, peace, and to remember the promise that you'll see her again. Sending much love and hugs from afar.