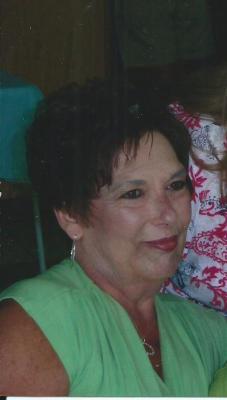 Mrs. Louise Wright Mashburn, age 74, of Telford, passed away Monday, June 24, 2019 at her residence, after an eleven-month battle with cancer.
She was a member of New Salem Baptist Church.
Mrs. Mashburn worked at JC Penney's for several years and retired from Greene Valley Developmental Center.
She was preceded in death by her parents, Cecil & Opal Wright, her husband, Bill Mashburn, and several aunts, uncles and cousins.
Survivors include two daughters and son-in-law, Stacie Mashburn, Jonesborough and Crystal & Matthan Archer, Telford; grandsons, Payson and Sidney Archer, Telford; special friends and family, Bill & Vanessa Dearstone, Alan & Eva Christian and Gail Denton; and special loving fur baby, Bentley.
The family would like to extend a special thank you to the staff of Regional Cancer Center, Appalachian Radiation Oncology Center, Elnora Spradling, MD, Ariel Spencer, MD, and Amedisys Home Health of Johnson City.
The family will receive friends from 6:00-8:00 pm Wednesday, June 26, 2019 at Dillow-Taylor Funeral Home.
Private graveside services will be held at a later date.
In lieu of flowers, memorial donations may be made to the charity of your choice.
04/26/2021
Matthan Archer
I promised you Louise I would not forget you and I haven't and will never. God speed sweet lady I love you.
Stacie, I'm so sorry for the loss of your Mom, I am thinking of you and praying for you. Laura Sholes
It was a joy to know and work with your mother at the Valley. My prayers and love to all of her family!
Stacie and Crystal--Your mom was special and a good neighbor to our family. our thoughts and prayers are with you.
Stacie and Crystal so sorry .I hate we grew apart missed her. She is at rest and looking down on you two. God Bless you both.
06/25/2019
Susie Gillis Bennett
So sorry, sending love and prayers to you all . . Love, Susie
Stacie & Crystal. I'm so sorry to hear of your Mom's passing. My thoughts and prayers are with you both.
Crystal, so sorry for your loss. Louise was such a sweet lady. She certainly feed Ginger Cutshaw and me a lot at the Valley.She was a great cook. And I know she was a great mom. Love you always.