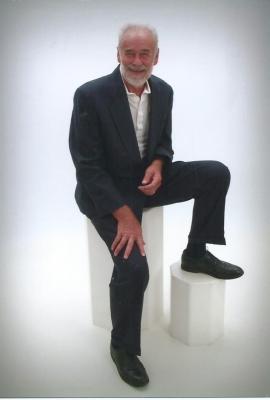 Mr. Beryl Dean Cavin, age 78, Telford, passed away Friday, June 14, 2019 at Johnson City Medical Center.
Mr. Cavin was born in Washington County and the son of the late Eldridge & Alpha Rector Cavin. He was also preceded in death by a brother, Dale Cavin.
He was baptized at Chestnut Grove Union Church.
Mr. Cavin was a weaver/fixer at Burlington Mills for 38 years. He raced cars at Sportsman's Speedway and enjoyed going to Jim's Motorcycle Shop. He was helpful to all.
Survivors include his wife, Elizabeth Bracken Cavin, Telford; brothers and sisters, Delmar Cavin (Carolyn), Fay Kinley, Wilma Conkin (Howard), Larry Cavin (Jill), and Joy Gail Greene (Stuart); two sisters-in-law, Edna Bracken and Helen Runion (Wade); and several nephews and nieces.
The family would like to extend a special thank you to Johnson City Medical Center Staff/ Dialysis Team and the Breakfast Bunch at Bojangles.
Funeral services will be conducted 7:00 pm Monday, June 17, 2019 at Dillow-Taylor Funeral Home with Pastor Bryant Collins officiating. The family will receive friends from 5:00-7:00 pm Monday prior to the service.
Graveside services will be conducted 10:00 am Tuesday, June 18, 2019 at Highland Cemetery.
Pallbearers will be Matthew Runion, Sr., Steven Bracken, Michael Kinley, Steven Archer, David Conkin and Bill Hunt. Honorary pallbearers will be Jimmy Harrison, Fred Gardner, Olin Conkin, Greg Sanders, Gary Hunt, Kirk Hayes, Tony Garland and Doug Garland.
lib, so sorry for your loss!!! JUST FOUND OUT ABOUT BERYL. CALL ME SOMETIME. 928-6723
06/22/2019
Kay and Sonny Miller
Sorry for your loss. Beryl was always so friendly.
I first met Beryl at Klopman Mills and he always had a smile and took time to show mr how to load the weaving machines and was always smiling and helpful. Beryl and Ronnie Luttrell were good friends and when the two were together you knew you were going to have some good laughs and big smiles. Beryl will be missed by those who knew him
06/16/2019
Brandi Strickland
I am so sorry about your lost he was a good man and a funny one to. We use to see him at Bojangles and he would talk about where he work . When I hear he last I about cry because he would come down at Bojangles
Were so sorry for your loss and may God bless you all during this time.
06/16/2019
Mickey McCullough from Bo Jangles
Beryl was such a special sweet man!!! We sure will miss him at breakfast at The Jonesborough Bo Jangles!! Our thoughts and prayers are with the family! We all our love!! Mickey and the Jonesborough Bo Jangles!!
We are very saddened to hear of Beryl's passing. He was one of a kind. When my daughter was little she said she wanted a little aquarium, the next day we came home to 3 that Beryl had found for her. He was a good friend and he will be missed. Please let me know if any of the family needs anything. Woody
He was such a good kind soul. We will all miss you! GODSPEED OUR FRIEND!! All your friends from RR 103!!!
06/15/2019
Rev Dr. Michael and Rev Dr. Carrie Cutshall
Aunt Lib. Sorry to hear of Uncle Beryls passing our thoughts and prayers are with you and the Cavin family. He was a good man he will be missed.