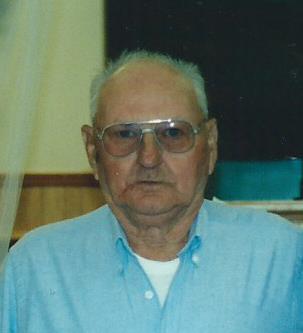 Mr. Travis Dean "Tab" Cox, age 86, Limestone, passed away Wednesday, April 10, 2019 at his residence.
Mr. Cox was born in Washington County and the son of the late Clyde Dean & Nellie Alice Cox. He was also preceded in death by his wife of 59 years, Janie Cox, and three brothers, Wimp Cox, Ray Cox and Horace Cox.
He attended Faith Tabernacle. He enjoyed fishing, working in his yard, eating "pigs and gravy" at Bojangles, visiting the Medicine Shop and the Tobacco Store.
Mr. Cox worked for Charlie Swatzell Construction for 36 years.
Survivors include a brother-in-law, Harold Mitchell; sister-in-law, Faye Mitchell; nephews, Mike Mitchell (Lori), Johnny Mitchell, and Clyde Cox; three nieces, Carol Mitchell, Kellye Shelton and Betty Mitchell; great-nephews, Travis Kyker and Jacob Mitchell; great-nieces, Lindsey Shreve (Logan) and Kayla Dearstone (Aaron); and special friends, Pama Phillips and Nancy Feezell.
Funeral services will be conducted 7:00 pm Monday, April 15, 2019 at Dillow-Taylor Funeral Home with Pastor Harold Jones officiating. The family will receive friends from 5:00-7:00 pm Monday prior to the service.
Interment services will be conducted 11:00 am Tuesday, April 16, 2019 at Salem Cemetery.
Pallbearers will be family & friends.