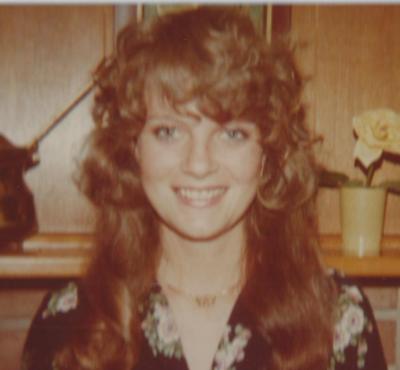 Ms. Beverly Lynn Jilton, age 64, Johnson City, passed away Friday, November 2, 2018 surrounded by loved ones in the home she happily shared with her father, Joe Jilton.
She was born in Johnson City and was the daughter of the late Jeanette Jilton and survived by her father, Joe Jilton, ex-husband, James Roupas, her children, Jennifer Widener and Dylan Roupas; two grandsons, Michael and Christian Widener; son-in-law, Andre Widener; brother, Larry Jilton; and two nephews, Jason and Jared Jilton.
She was a very brave, strong and loving woman who successfully fought cancer for many years before succumbing to the illness. She was a lover of life and loved by many. Survived by many more family members and friends too numerous to name as well as the wonderful staff at Avalon Hospice.
Graveside services will be conducted 2:00 pm Thursday, November 8, 2018 at Cherokee Baptist Cemetery.
Pallbearers will be family & friends.
I will always remember Beverly's smile and how much fun she was to be around. She was a beautiful girl with a beautiful soul and she will be missed. Even though she may have left this earth, she will still live on in the loving thoughts of us all and although saddened by her passing, I, for one, feel so lucky she was my cousin and that I had the wonderful opportunity to have known her.
11/07/2018
Kim Harrell Johnson
I am so sorry to hear of Beverly's passing. Billy Joe, you, Larry, and entire family are in my prayers. Love to you all
11/07/2018
Randall Salts and Family
Larry Was sorry to read about your sister. You and your family are in our thoughts and prayers during this time. Randall Salts and Family
11/06/2018
Tambra, Titus and Tedoe Barry
Dear Beverly, thank you for being part of our life. We love you and will cherish our friendship here until we see you again.
11/06/2018
Donald Conflenti
Joe - So very sorry to read about Beverly in today's paper. I knew that she had been suffering for many years. I send my deepest condolences to you and your family.
I am so sorry for your loss, but happy that I called her friend. We have many ordained journeys in life an I am proud that I had the privilege to walk with Beverly in hers. Precious friend, I miss you very much and will love you always. Have a blessed journey.
11/06/2018
Donna Powell Lucash
Please know I am praying for comfort and peace during your time of loss. During the short time I shared with her, we always had an enjoyment of life and at ease with one another. I especially loved going to "the farm" and just being with family. My husband and I will continue to keep your family in our thoughts. Donna Powell Lucash (granddaughter of James Jilton)
larry sorry for your loss. God bless and keep you safe. gary woods
11/06/2018
charlotte' paul' aaron smith
Thinking of you. Sending our prayers and condolences on the loss of Beverly. Take comfort in knowing that she is in the presence of her Mom and other family members we have lost over the years. I know it's difficult now' but one day we will see them all again. God be with you. Love always. Charlotte' Paul and Aaron Smith.