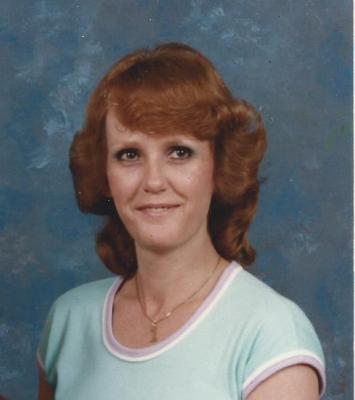 Mrs. Penny Gayle Hamaker, age 67, Jonesborough, passed away Monday, July 2, 2018 at Franklin Woods Community Hospital.
Mrs. Hamaker was born in Washington County, TN and the daughter of the late Hubert Sullivan & Ada E. Taylor Miller. She was also preceded in death by her husband, Jerry Hamaker, and a daughter, Angel Renee Hamaker.
Mrs. Hamaker was a Supervisor at the Johnson City Medical Center in the Housekeeping Department.
She was of the Baptist faith.
Survivors include a daughter, Gabby Bowman, Jonesborough; four brothers and sisters, Pam Harvey, John Miller (Dinah), Dean Miller (Karen) and Cheryl Miller; several nieces and nephews and a great-niece, Kayla Miller.
Memorial services will be conducted 2:00 pm Thursday, July 5, 2018 at The Vineyard Christian Fellowship Church, Bristol, TN.
Penny was the best sister in-law a person could ever of had. Penny will be greatly missed. Love you always. I know Jerry, Penny and Angel are together again.