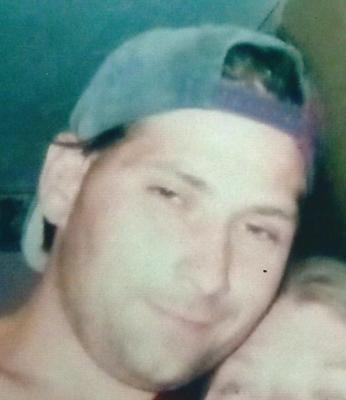 Mr. Paul E. Cash, 46, Johnson City, passed away unexpectedly, Wednesday, March 14, 2018 after an accident at his place of employment.
Paul was born in Cleveland Ohio, the son of the late Ruth Carrick.
He was a machine specialist for Lighting Resources of Johnson City.
Survivors include his step-father John Carrick Sr, (Pops), of Piney Flats, four sisters, Terry Cash, Cleveland Ohio, Jackie Cash, Johnson City, Vickie Cash, Cleveland Ohio, and Crystal Carrick, Johnson City, one brother John Carrick Jr. of Johnson City, and his two beloved dogs Baby and Bandit.
Memorial Services for Paul will be held on Tuesday, March 20, 2018 at Dillow-Taylor Funeral Home with the family conducting the service. The family will receive friends from 5 till 7 pm prior to the service.
My heart goes out to all of you, and I will keep you in my prayers. May God grant you comfort in your time of sorrow.
Prayers for the family. I wish I could be there for you Terry, but know that you and your family are in my thoughts and prayers. Paul is with his mama again and will continue to watch over you.
While words fail to capture the pain of losing a loved one, we look forward to the time when words will fail to capture the joy of having our heavenly Father return your dear Paul to you. May you find comfort in knowing that he is safe in the memory of God, who will remember every detail about him and bring him back again. (John 5:28, 29)
I am so very sorry for your loss. I happened to be home from work the day the explosion happened. I live about 5 miles away from Mr. Cash's employer. I heard the explosion from my home. I will continue to keep Mr. Cash's family in my prayers, along with his employer. From what I have heard from other's he worked for a very nice man.