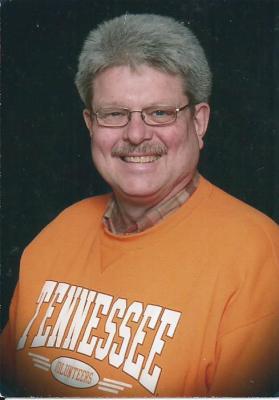 Mr. Ralph A. Taylor, Jr. age 64, Jonesborough, passed away Friday, March 2, 2018 at Johnson City Medical Center.
Mr. Taylor was born in Johnson City and son of the late Ralph Taylor, Sr. & Juanita Freeman Taylor.
He was a member of McKinley Bible Church.
Mr. Taylor worked for years at Lavender's Grocery in Jonesborough, W. C. Forklift and GrayBar Electric. He was a member of the National Rifle Association and was a gun enthusiast. He loved hunting and spending time with his little dog "Oscar".
Survivors include his forever partner, Mary Bond, Jonesborough; a sister, Susan Shell and husband Steve, Jonesborough; a niece, Tabitha Murr and husband Marty, Jonesborough; great-nephews, Alex & Caleb Murr; aunt & uncle, Jerry & Barbara Taylor; and several cousins.
Funeral services will be conducted 2:00 pm Monday, March 5, 2018 at Dillow-Taylor Funeral Home with Pastor Lenny Smith officiating. The family will receive friends from 12:00-2:00 pm Monday prior to the service. Interment services will follow at Eden Cemetery.
Pallbearers will be Larry Shrader, Marty Murr, Alex Murr, Steve Shell, Mike Torbett and Eddie Stanley.
Memorial donations may be made to the American Cancer Society 871 N. Weisgarber Rd. Knoxville, TN 37909.
03/06/2018
Darla Reaves Valentine
To Susan & Family, I am truly sadden to hear about your brother, Ralph. I pray that God gives you peace and comfort during this time. Please take care!
He was as cool as Elvis ! Have lots and lots of Lavender 's memories ! He would always be sure to show all of us boys , new wresting moves ! He was a great co-worker,friend and brother to me ! Even though I hadn't seen him in years , I had just told my wife only a week before his passing that I had dreamed of Ralph Taylor and David Royston and both were in perfect health !!!! May God give you comfort Susan and family !!!!
03/03/2018
Jim & Trina Jessie
Susan we are so sorry about Allen sorry we are not there we love you all.