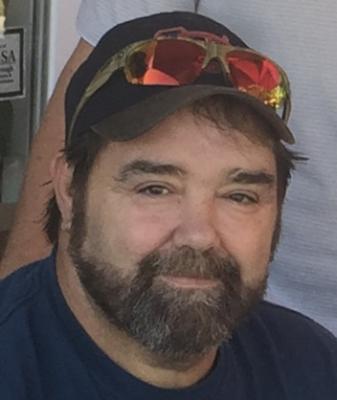 Mr. Tommy Lee Briggs, age 49, Jonesborough, passed away Tuesday, November 7, 2017, at NHC Rehab, following a lengthy illness.
Mr. Briggs grew up in the Embreeville Cove Missionary Baptist Church. He enjoyed spending time with his family and friends, working on vehicles, fishing and loved special time with his grandson.
Tommy was a native of Washington County and the son of the late Dorsey and Leila Briggs. He was also preceded in death by a brother, Jerry Briggs, sister, Julie Graham, nephew, Daniel Richardson and a brother-in-law, Robert Matherly.
Left to cherish his memories are son and daughter-in-law, Tyler and Courtney Briggs; daughter, Lyndsey Briggs; grandson, Tyler Cole Briggs; sisters, Tammy Denton (Danny), Doris Matherly (Gary) and Lorrine Miner; brother-in-law, Donald Graham; extended family and very special friend, Rachel Turner; many nieces, nephews and dear friends.
The family would like to say a special thanks to all his doctors, Dr. Merrick and Johnson City Medical Center, for all that they have done for Tommy over the years.
Funeral services will be conducted 7:00 pm Friday, November 10, 2017 at Embreeville Cove Missionary Baptist Church with Rev. Otis Banks officiating. The family will receive friends at the church from 5:00-7:00 pm Friday prior to the service.
Interment services will be conducted 11:00 am Saturday, November 11, 2017 at Bumpass Cove Cemetery. The family request friends meet at Embreeville Cove Missionary Baptist Church at 10:30 am Saturday morning to go in procession to the cemetery.
Pallbearers will be Arthur Casey, Kevin Denton, Kenneth Lee Silvers, Donny Francis, Rodney Poore, Jimmy Ferguson, Henry Cole, Mike McCurry and Danny Denton. Honorary pallbearer Lynn Fowler.
Courtney,Tyler and Baby Boy, I'm so very sorry to hear about your daddy,father-in-law, and grandfather!! Our thoughts and prayers and love are with you all. If I can do anything let me know. Much
11/09/2017
Rhonda Cookenour
I am so sorry for the loss of Tommy. Tommy was a dear friend to my daughter Rachel Turner. Thank you for being a wonderful friend to her. I know the loss of you will be very hard.... no suffering anymore. Rest in peace.......
11/09/2017
Jennifer Miller Richards
Prayers to the family. He will be missed dearly.
Sincere condolences from Kent Ward and myself Tommy will be missed by many Prayers for all affected
It has been a pleasure knowing Tommy all of these years, and a privilege to call him our dear friend. We will for sure miss seeing him but definitely will never forget him.
So sad I've known Tommy since I was 16 new he had health problems but didn't know he had been sick RIP my friend I will see you again one day prayers for all the family