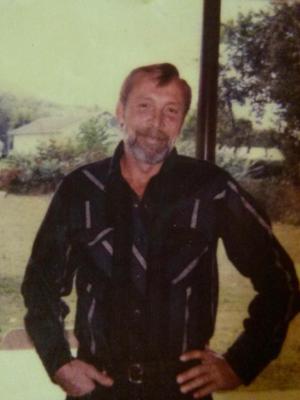 Mr. Harold R. Smith, age 67, Jonesborough, passed away Thursday, October 19, 2017 at Johnson City Medical Center.
Mr. Smith was born in Washington County and son of the late Robert Lee & Thelma Annalee Shorter Smith. He was also preceded in death by sister, Joann Keplinger.
He was a truck driver, enjoyed riding motorcycles, an old racer and a man of many talents.
Survivors include a son, Lee Smith (Tammy); daughter, Sarina Buchanan (Roland); grandchildren, Sadie James (David), Skylar Buchanan, Tesla Cloyd (Jacob), Kirk Buchanan, Tate Smith, Derk Smith and Cassie Buchanan; sisters, Marie Elkins, Stella Benfield and Doris Casey (Rick); brothers, Carl Mac Smith (Christine), Rhonald Smith, Daniel Smith and Chad Smith (Aimee); special niece, Pat Elkins; his dog, Dolly; and several nephews and nieces.
The family will receive friends from 1:00-3:00 pm Sunday, October 22, 2017 at Dillow-Taylor Funeral Home. Interment services will follow at Seviers Cemetery.
Pallbearers will be family & friends.
10/21/2017
Michael Presley
Sarina. Just wanted you and your family to know that all Kathy, myself and all your coworkers have you in our thoughts and prayers. Big hugs and let us know if you need anything.
So sorry to hear for the lost. Harold was a good man. I will remember all the corn that he grew to sell. All the vehicles that he worked on, he just knew so much. My condolences to the family, I love you all