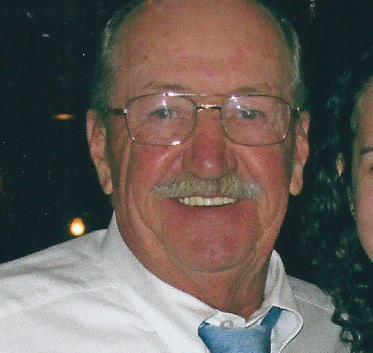 Mr. James Donald Mullins, 74, Limestone passed away at his residence on Saturday June, 3, 2017.
He was born in Dickenson County Virginia, the son of the late James Hursel Mullins and Olive Elizabeth (Polly) Mullins. In addition to his parents he was preceded in death by a grandchild, Devin Ross.
Mr. Mullins was a U.S. Navy Veteran. He was retired having owned his own business, J&J Marketing, and he was also a Master Bee keeper.
Mr. Mullins was of the Christian faith.
Survivors include his wife Elizabeth Louise Mullins, Limestone, Children, Joseph Scott Mullins (Aurora), S.C., Lisa Ladonna Walters (William), N.C., Valerie Laurel Snapp (Adam), Limestone, and extra special stepdaughter Jennifer Ashley Combs, Limestone, Grandchildren; Audrey L Snapp, Hailey Bunch (Stuart Baker), Heidi Florence (Jonathan), Alexi N. Mullins, and Quade Mullins, Great granddaughter, Amelia Jade Florence, Sisters; Betty Tussing (Dave), Norton Va., Brenda Phillips (Riley), Norton Va., Suzie Cradic (Larry), Big Stone Gap, Va., Brother; Jimmy Ray Mullins of Clincho, Va. and a special Nephew, Joe English.
A private Celebration of Life service will be held at a later date.
10/31/2017
Janet Sutherland Horton
I went to high school with "Zeke" and I have always considered him a wonderful friend. Zeke had a wonderful sense of humor and had the gift of making anyone laugh. He was always kind and considerate of everybody's feelings. He could always make me laugh and show a big smile even on my not so good days. I can still see his special smile on his picture. He was a special friend of mine and also of my husband, Kenny G. Horton, who lived on Mill Creek in Clinchco. Would have loved to see him just one more time.
So very sorry for your loss. My thoughts and prayers are with you and yours.
06/08/2017
Cheryl Murray-Simonis
I am so sorry to learn of your loss. I know I have been away from the Greene County area for many years but you still hold a special place in my heart, Louise.
Louise, Valerie, and Jenny, I am truly sorry for your loss. You are in our thoughts and prayers during this difficult time and May God Bless you with His love and peace. Jim was a great friend and mentor to me. He taught me a lot for which I will always be grateful. He will be missed greatly. God Bless.
So sorry for your loss. God bless. He will be greatly missed.
06/06/2017
Crecia lou Mullins Rose.
We will all miss you,cousin with love to your family.You were a wonderful teacher at Haysi High School.and I know my sister Darlene Mullins Hoffer would say also.To your family my love to all.
Louise, Valarie and Jenny, my heart grieves with you for your loss and you are in my thought and prayers.
Louise, I am so sorry for your loss, please know you will be in my thoughts. Dorothy
Dear Louise, Valerie and Jenny, Our prayers are with you at this sad time. Please know we will continually keep you all in our prayers for the coming days. If you need anything please let us know. Ted thought so much of Jim. He will be deeply missed.
Dearest Louise, I'm thinking of you and your family during this time and sending prayers for God's comfort and peace. The days and nights, weeks, months and even years ahead will be difficult but sweet memories will grow sweeter and love will be cherished. Please know that you are loved and we are grieving with you and your sweet family.
My thoughts and prayers are with the family at this time.
May God comfort you with His perfect peace. Holding you close in my thoughts and prayers. Love you, Linda Ricker
06/05/2017
Janice Thomas Taylor
Sending prayers and blessings for family of "Zeke" Although we never met up much, I know Suzie and Mullins family ( my cousins too) will miss you ! God speed and go rest "high upon the mountain "!