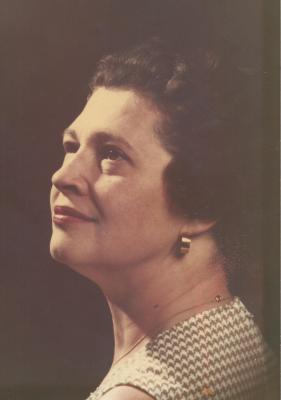 Mrs. Jeanne Burton Smith, age 79, Johnson City, passed away Sunday, April 2, 2017 at Johnson City Medical Center.
Mrs. Smith was born in Wilson County, Tennessee and was daughter of the late Willie Bob Burton & Eleanor Winter Bradshaw.
She was a member of St. Thomas Episcopal Church.
Mrs. Smith received a Bachelor of Science Degree in Mathematics from Tennessee Technological University and was Systems Analysist on the NASA Project Mercury. She also worked at Genesco (Garmin) in Nashville designing the systems for rent & lease around the world.
She was listed in the National Episcopal Lay Leadership Directory and Who's Who in American Colleges and Universities. She was the recipient of a Bicentennial Salute to Prominent Women of Wilson County, TN. In the Episcopal Church she was commissioned as a Lay Reader, Lay Eucharistic Minister and Visitor, Lay Chaplain, Healing Minister, and Chaplain to Veterans Administration Hospital by Episcopal Church Bishop Tharp, where she served as PTSD Program Chaplain.
Survivors include her husband the Rev. Ralph Wood Smith, Jr., Johnson City; and a sister, Mrs. Judith Walter (Robert), Franklin, TN.
Memorial Eucharist will be conducted 6:00 pm Friday, April 7, 2017 at St. Thomas Episcopal Church in Elizabethton with the Rt. Rev. George D. Young III, the Rev. Margaret Zeller and the Rev. Harry Shaefer officiating. Reception will follow the service.
Interment services will be conducted 11:00 am Saturday, April 8, 2017 at Roselawn Memorial Gardens. Friends are requested to meet at the cemetery at 10:45 am Saturday.
Pallbearers will be Ed Jordan, William Fryar, James Butler, Kenneth Johnson, Adam White and Elijah Thomas. Honorary pallbearers will be Ken Lyon, Donna Lyon, Joe Moore, Peggy Moore, David Bettis, Ben Hall, Teressa M. Smith, Beth Johnson and Mary Alice Fryar.