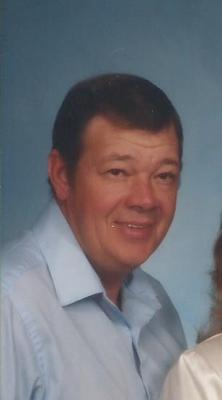 Mr. Sammy "Sam" Ray Stevens, age 70, Jonesborough, passed away Friday, March 31, 2017 at Franklin Woods Community Hospital.
Mr. Stevens was born in Washington County and son of the late Clyde & Pauline Oliver Stevens. He was also preceded in death by two brothers, Johnny Stevens and Buster Stevens and a sister, Margaret Black.
He was a member of Lighthouse Baptist Church.
Survivors include his wife of 38 years, Karen Leach Stevens; two brothers, Harold Stevens (Marilyn) and Gary Stevens (Diane); one sister, Kathy Kay (Kevin); sister-in-law, Annie Mae Stevens; several nephews and nieces; special friends, Frank Arthur, Darwin Booker and Barry Stoots.
Funeral services will be conducted 7:00 pm Sunday, April 2, 2017 at Lighthouse Baptist Church with Pastor Perry Cleek and Pastor Ken Gaskins officiating. The family will receive friends from 5:00-7:00 pm Sunday prior to the service.
Interment services will be conducted 10:00 am Monday, April 3, 2017 at Highland Cemetery.
Pallbearers will be Sam's Men's Bible Study Group and Rick Paxton. Honorary pallbearers will be Tony Forbes and Men of Lighhouse Baptist Church.
Please accept my heart-felt condolences.
04/02/2017
The Carr family
Kathy, Harold, Gary and Mrs Stevens, We just heard about Sam and our hearts are so sad. He was a friend for many years, a good man, loved by this family. Our thoughts and prayers are with you. I know you will miss him. God Bless Each of you.
04/01/2017
Lorie Stevens Harned
praying for you
04/01/2017
John & Barbara Stevens.
Our thoughts and prayers are with each family member today. Sammy was a wonderful person who never met a stranger. Our childhood memories together will never be forgotten. May God be with each friend and family member today.
04/01/2017
Edna (Oliver) Saladino
Our condolences to all the family and friends. He was a great happy guy, always smiling. May God rest his soul. Edna (Oliver) & Tom Saladino
04/01/2017
Dianne Laws Everhart
Karen, so sorry to hear about Sam. I am in Florida and will not be able to be at Sam's service. Know I will be praying for you and will be with you in my heart. Love you.
03/31/2017
John & Barbara Stevens.
Johnny stevens So sorry to hear about Sammy. The memories I have of him will be remembered forever.he was the best friend and relative anyone could ever ask for. Although We cannot be there in person due to illness, our prayers and thoughts are with each of you. May God be with each family member.