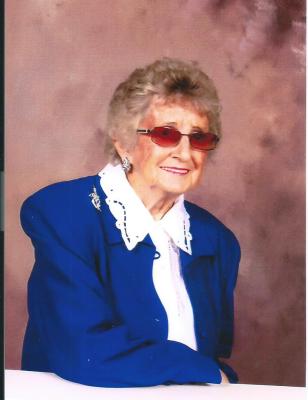 Mrs. Ellen Pierson Johnson, Jonesborough, peacefully drifted into the arms of our Lord and Savior on December 10, 2016 in her home with her family by her side. Ellen was 89 years young.
She is rejoicing now with her mother, Della Skinner, her first husband and father of her children Carl Pierson Sr., her second husband Albert Johnson, and her two beloved daughters Barbara Pierson and Sharon Pierson as well as many other family members and dear friends that have gone on before. What a reunion!
Staying behind to share many precious memories are her four remaining children, Jean Hicks and husband Denton, Carl Pierson Jr and wife Sue, Allen Pierson and wife Tommie, and Karen Pierson Tilley and husband Patrick. Also nine grandchildren, fourteen great grandchildren and six great great grandchildren, and many more family members and friends will share memories of her for years to come. She leaves behind a beautiful legacy of love, kindness, hard work, and her love of God.
Honoring Ellen wishes, she was laid to rest on December 10, 2016 at Urbana Cemetery in Limestone in a private graveside celebration of her life.
A very heartfelt thank you to Amy Elliott of Medical Home Team for your care of mom as well as…..
We were truly blessed with amazing nurses and therapist of Amedysis Home Health for the last few months… too many to mention but you know who you are!
To our special nurse and friend Amy Maine and our beloved physical therapist Ricky, our sincerest gratitude for all your genuine love and care. We cannot imagine having gone thru this without you Your kindness, love, and special care of our Mother will always be remembered.
12/13/2016
Mark Kucharczuk-nephew, son of her sister,Phyllis.
Sister. Wife. Mother, Sister-In Law. Aunt. Grand mother, Great Grand Mother Friend. Add these cavalcades and it can summed up in one word, Ellen The newest angel, walked into Heaven with her children at her side. Barbara and Sharon. What a joy she must had felt, seeing them again! And her brothers too, Fred and Albert! Without tears of sorrow but tears of happiness, for they will tell her, "We want to introduce you to our Lord Jesus"! He welcomes her with open hands and seeing Him, she will be happy to see him face to face. You showed me perseverance and from set-backs there will be in due time happiness once again. Your wit, your charm and yes, even your humility and wisdom you blessed me in returning back to God, I am proud being called, "Born Again"! I remember our last chat as I was recovering from my stroke, you said: "Keep Climbing" We all endure pains and disappointments. But we all will keep climbing! When we feel we are at the end of our rope, we, keep climbing! Hand over hand, steady up the rope of life disappointments we may falter but keep climbing! When it is our time and we be at the end of the rope we did not stop from climbing. It is our Lord, out stretched his hand to pull us up, and climb over threshold into Heaven. Our faith is strong we never stopped from keeping us from climbing! So my advice to you, whenever you feel setbacks make you feel your loosing your grip. Do not be afraid, Look above your next grasp of the rope, He is there to give you encouragement and the sin of doubt is behind you! So keep climbing! Keep climbing"! I Love You Aunt Ellen.