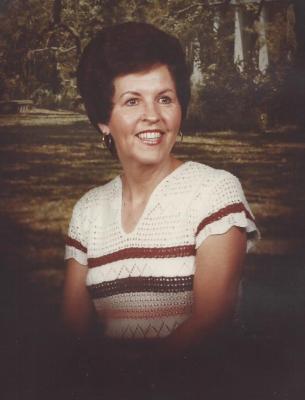 Mrs. Dorothy L. Garland Cullop, age 91, Jonesborough, passed away Monday, November 7, 2016 at Lakebridge Healthcare Center.
Mrs. Cullop was born in Greene County and grew up in Piney Flats. She was the daughter of the late Lorenzo Dow & Molly Pearl Crow Hawk. She was also preceded in death by her first husband, William L. "Bill" Garland and second husband, C. Kenneth Cullop.
She was a member of Jonesborough United Methodist Church. She loved the Lord, her family and church family. She enjoyed her flower gardens.
Survivors include three sons, Billy Joe Garland, Jonesborough, Robert Lee Garland and Danny Carroll Garland, both of Johnson City; sister, Mildred Keys; brother, Chuck Hawk; grandchildren, Melanie Garland, Danny Garland II, Kelly Garland Speed, Ginger Leigh Cutshall and Beverly Grace Garland; great-grandchildren, Courtney Speed, Nick Speed and Cati Cutshall; and several nephews and nieces.
Memorial services will be conducted 11:00 am Wednesday, November 16, 2016 at Jonesborough United Methodist Church with Rev. Karen Lane officiating.
In lieu of flowers, memorial donations may be made to Jonesborough United Methodist Church Youth Group 211 West Main Street Jonesborough, TN 37659.
11/15/2016
Lori Cullop Bishop
My deepest condolences on Dot's passing. I always enjoyed being around her. She was a sweet lady. My dad was Kenneth's brother.
11/15/2016
Judy (Wilson) Starnes
Sincerest condolences to Bill, Danny and Bobby. I remember your mother so fondly. She was such a beautiful lady. Prayers for peace and comfort. God Bless.
11/12/2016
Susan Correll Womack & Betsy Womack Smelsr
My dear friend, Bill! I am so sorry for your loss. I feel for you and Gracie, as I have been there. I remember your beautiful mother from our school years. Peace be with you, Bill. I love you!