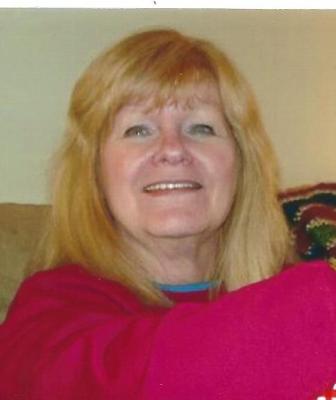 Julie Oaks; wife, mother, grandmother, daughter, and sister, passed away peacefully in her home on the evening of October 31st surrounded by her family.
Julie was born in Redding, California to William and Maudell Clark. She married Tennessee native Jerry Oaks in April of 1970 and soon began her life's work as a mother to her three wonderful children; Nick, Nicole, and Chris. As well as being a mother, Julie worked various jobs throughout her lifetime, ultimately retiring in 2013 from TPI Corp. in Gray, TN.
Julie was a dedicated wife, mother, and grandmother, and is survived by her husband Jerry Oaks, three children and their spouses: Nick and April Oaks of Boones Creek, Nicole and John Martin of Gray, and Chris and Megan Oaks of Clovis, New Mexico; and her 7 grandchildren: Christopher, Cannon, Mela, Elijah, Dean, Abigail, and a new grandbaby on the way. She is also survived by her mother Maudell Pieper of Redding, California, and her brother Dennis Clark of Tempe, Arizona. She is preceded in death by her father, William Clark.
Visitation for Julie will take place on the evening of Friday, November 4th from 5-7pm at Dillow-Taylor Funeral Home in Jonesborough. Services to follow.
I worked with Julie at TPI and she was a very sweet and pleasant lady. I send my condolences to her family. I will keep you in my prayers during this difficult time.
11/03/2016
Kristen Pumphrey
Julie was a wonderful woman! She was such a sweet, kind hearted person and she will be greatly missed!
11/03/2016
Joshua K. Russell
Our deepest condolences during this time of bereavement. May our Lord Jesus Christ be with you all.
Oaks Family, You are all in my prayers. Julie was one of the most kind, gentle, loving ladies I have ever know. Always greeting you with a smile and a hug. May the Lord give each of you strength and peace in the upcoming days. Love you all! Rhonda
11/02/2016
Barbara Bradley
There is a very special place in my heart for my precious sweet Julie. She always put everyone before herself. She did not complain about things that she could not change. She talked about her family very often. She was a wonderful wife and special mother. I will always remember how strong and tough she was. I love you all so very much