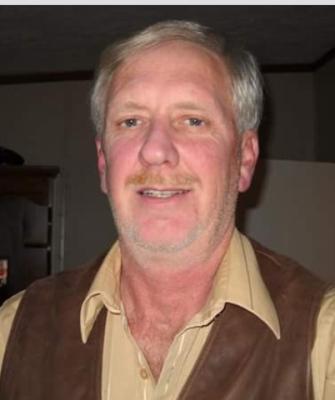 Mr. Timothy Wayne Britt, age 58, Jonesborough, passed away Monday, October 17, 2016 at his residence.
Mr. Britt was born in Johnson City and son of the late Walter Britt, Jr. & Mildred Ruth Vaughn Britt.
He was a member of Mt. Zion Baptist Church. He graduated from David Crockett High School.
Mr. Britt was a United States Army Veteran having served his country for 24 years.
Survivors include a sister and brother-in-law, Brenda & Bill J. Adams, Jonesborough; a niece, Sharon Guess (Gary); great nephew, Dorian Guess; uncle, Ralph Vaughn, Jr.; a special cousin, Peggy Henderson (Terry); and several cousins.
The family will receive friends from 12:30-2:00 pm Friday, October 21, 2016 at Dillow-Taylor Funeral Home. Graveside services will follow at Mt. Zion Cemetery with Rev. Pete Tackett officiating.
In lieu of flowers, memorial donations may be made to Antioch Baptist Church 2.0 Fund 1014 Antioch Rd. Johnson City, TN 37604 or a Veterans organization of your choice.
11/01/2016
kimberly johnson
my friend, I will miss you so very much.. just found out.. I'm sorry my heart goes out to his family. he was a loving soul and fun to be with. I love you my brother..
I had the pleasure of growing up with tim he was my brother and still is love ya bro see you on the other side rip
So very sorry for the loss of this man. He truly was a very kind soul. I will miss the smiles he had every time I saw him. God bless. Rest in peace Tim....
10/19/2016
Terry & Sondra Frazier
We would like to send our deepest sympathy to the family. Terry & Tim served many years in the TN Army National Guard and we're great friends. He will be missed. Praying for you all.
I NEVER KNEW TIM THAT WELL,BUT WHAT I SAW WAS A KIND,GENTLE,AND CONSIDERATE MAN. MY PRAYERS GO WITH HIM AND HIS FAMILY. MAY GOD BE WITH HIM, SINCERELY , JIM LANE
I remember Tim from high school, he was always very nice to me as well to others, I haven't talked to him in years and I hate I have not kept in contact with him, I'm sure you will miss him dearly.