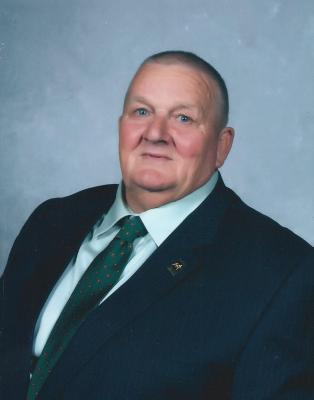 Mr. Harold Wayne Burns, age 69, Jonesborough, passed away Monday, July 11, 2016 at Johnson City Medical Center.
Mr. Burns was born in Columbus, Ohio and son of the late Clarence E. Burns & Norma Jean Mourn Burns Wingfield. He was also preceded in death by his grandparents, Earl & Mary Mourn, mother-in-law, Frances Mitchell, and faithful companion, Hamilton Wayne.
He was a member of Mt. Zion Baptist Church and Men's Bible Study Group.
Mr. Burns was an avid supporter of ETSU Baseball, was a Master Gardner, loved boating, traveling, computers, bird watching and photography for Murder Mystery Caravan.
Survivors include his sweet loving wife, Susan Mitchell Burn, Jonesborough; father-in-law, Charles Mitchell; uncle, Mike Mourn (Becky Andrews); aunts, Dorothy Joann Chenoweth, Bettie Graham (Tom); Beverly Mellinger; his church family, many cousins, special friends, and special cousin, Harold Mourn, II, (Janet).
Funeral services will be conducted 11:00 am Thursday, July 14, 2016 at Mt. Zion Baptist Church with Pastor Brian Nulf and Pastor Cody Greene officiating. The family will receive friends from 10:00-11:00 am Thursday prior to the service. Graveside services will follow at Mt. Zion Cemetery.
Pallbearers will be Tim Haines, Doug Garland, Brad Street, Mike Lumpkin, James "Buck" Coggins, Jeff Coggins and Kyle Blankenship. Honorary pallbearers will be ETSU Baseball Team and Mt. Zion Baptist Church Men's Study Group.
In lieu of flowers, memorial donations may be made to Dillow-Taylor Funeral Home P.O. Box 98 Jonesborough, TN 37659 or Washington County Animal Shelter 3411 N. Roan Street Johnson City, TN 37601.
Susan-keeping you in my thoughts and prayers. May you find comfort in memories. Hugs and Love, Vicki
07/14/2016
Brad, Amber, Ashlyn, & Nolan Street
We will miss Wayne dearly until we meet again! Many prayers & much love to you, Susan! Praying that the Lord brings you peace & comfort that can only come from Him! Lots of love to you! The Streets
07/14/2016
Carolyn Merriman
Susan, I am so sorry to hear about your husband's death. I am holding you in my heart and prayers during this sad time. God bless you and comfort you, Carolyn
07/14/2016
Dave and Billie Hoover
Susan, our sincere condolences are with you at this sad time. We have been truly blessed in knowing you and Wayne as a brother and sister in Christ. We will truly miss his sweet smile and generous, caring spirit. Our prayers are with you in the days ahead.
I am so sorry for your loss. I hope you find comfort in your memories and the support of your family and friends. Thinking of you, Joe
Wayne was a great encouragement to me when I was sick. From helping with the yard sale to just lettin me know he was praying for me. Prayers for your comfort Susan.
07/13/2016
Toby and Carolyn Bell
Susie our thoughts and prayers are with in this sad time. We loves Harold Wayne so much. He was fun to be around and we will miss him dearly.
Susan, So sorry to hear of your husband's passing. Please accept my sincere condolences. You will be in my thoughts and prayers.
Wayne was a loving, caring person who left a smile on the face of everyone he met. Our loss is Wayne's gain in that he is with our Lord in his new body. My thoughts and prayers are with his family and friends.
Susan, I am so very sorry for your loss. You are in my prayers. Judy Rice
I am so sorry for your loss.
07/12/2016
Barbara Ouellette
Dear Susan, Keeping you in prayer for comfort, strength and peace during this time of great loss and sorrow. May the many good memories you and Harold Wayne shared together bring healing to your heart. Much love and prayers.
07/12/2016
Tammy DeLauter Fletcher and Paul
Susan,so sorry for your loss. Harold and Hamilton are together now. It is all I can say. Love to you, Tammy and Paul.
Susan, I am so very sorry to hear about the passing of your husband. My sincerest condolences during your time of sorrow. I will be thinking of you and praying for your comfort in the days ahead. Christy
07/12/2016
Steve & Chris Jones
Sorry for your lost. Our prayers are with you.
Susan. Our thoughts and prayers are with you and your family. all best Judy
We love you. Rest in peace.Steven,Carolyn,Dawn and Stevie.
07/12/2016
Margarett Coggins
We have lost a dear friend in this life and Wayne will be greatly missed. You will never be forgotten by our family or his church family. Wayne was a great supporter to the food pantry and if a person was in need Susan and Wayne were there to fill that void. My heart is sadden , but I can rejoice to know you are in Heaven with your powerful maker Jesus Christ our Lord and Savior. With Love to you Susan Burns Buck and Margarett
07/12/2016
Ray and Pat Depew
SUSAN WE ARE SO SORRY FOR YOUR LOSE .We enjoyed his and your frend ship .
•I am truly sorry to hear of the loss of your husband. Please accept my condolences and may my prayers help comfort you and hasten the journey of his soul to Heaven.