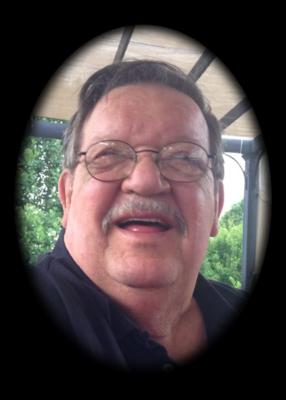 Mr. Kenneth Casey, age 71, Jonesborough, passed away Thursday, July 7, 2016 at Johnson City Medical Center.
Mr. Casey was born in Washington County and son of the late Raymond & Mable Blevins Casey. He was also preceded in death by four sisters and three brothers.
Kenneth was a fun loving man who loved his family, friends and people. He was a long-time, active member of Cherry Grove Baptist Church and sang with The Carpenter's Sons and New Vision gospel groups.
Kenneth was co-owner of Casey's Well Drilling with this son Rodney Casey.
Survivors include his loving wife, Dianne Casey, Jonesborough; son and daughter-in-law Rodney & Jenny Casey; daughter and son-in-law Melissa & Loyd Scism; grandchildren, Kenneth Brandon Scism, Camron Scism, Mara Casey and Makenzie Casey; two great-grandchildren, Jade Scism and Olivia Sinclair; one brother, Gene Casey; and many nieces and nephews.
Funeral services will be conducted 7:00pm Tuesday, July 12, 2016 at Dillow-Taylor Funeral Home with Brother Brian Smith and Pastor Tommy Clark officiating. The family will receive friends from 5:00-7:00pm Tuesday prior to the service.
The family would like to give a very special thank you to Dr. Jeffery Schoondyke and his amazing, loving staff at Karing Hearts Cardiology. Also, thank you to the staff at J.C.M.C. on 2500 and 5400 that took such good care of all of us during our stay. God Bless You All.
In lieu of flowers donations can be made to the Matthew Millsap's continuing heath care. Checks can be made and sent to Cherry Grove Baptists Church for Matthew or Church Food Pantry at 104 Cherry Grove Rd., Jonesborough, TN 37659.
07/15/2016
Mary Ann story
I'm so sorry to hear about kenneth. All my prayers for the family he was a great man with a voice of gold. Always in my prayers GOD speed my frien
I am so very sorry to hear if Kenneths passing. But, I believe the music just got a little sweeter at that reunion. I just found out today about this and I'm sorry we were not there for you. Know my thought and prayers are with you, for peace and comfort. I love you, GT's little sis, Jo-
I wish to express my sympathy to the Casey family, especially to Kenneth Scism and Little Miss Jade. I had no idea that Mr. Casey was your Grandfather. I know you will miss him very much, but be strong in the Lord and you will surely be with him again one day soon.
07/11/2016
Chuck Womble-Duggan
Sending you all of our love,thoughts,and prayers during this difficult time. Love,Patricia,Chuck,Casey,Miranda,and Kelsie
07/11/2016
Chuck Womble-Duggan
Sending you all of our love,thoughts,and prayers during this difficult time. Love,Patricia,Chuck,Casey,Miranda,and Kelsie
I am saddened to hear of the passing of Kenneth Casey. In knowing Kenneth for 20 years through business, he always made me feel welcome (as long as I came with hats, pens, shirts, etc...). I am thankful for his Christian witness and our shared belief in Christ. I am praying for the family and business associates at Casey Well Drilling.
07/11/2016
Buddy Scheerer
Melissa, So sorry for your loss. I known your Dad must have been very proud of you and his family. I'll keep you in my thoughts and prayers.
07/11/2016
Norman L. (Don) Richardson
Kenneth and I were life long friends. We played together as small boys in Bumpus Cove some sixty some odd years ago.Kenneth always had a smile on his face and was an easy going person. He loved his family and will be missed greatly. May God bless each and everyone left to cherish his memories. I would think Kenneth is somewhere up in heaven looking down with that big smile on his face. I hope to get there one day myself.
Sorry for your loss,. We will keep your family in our thoughts and prayers
I love my Casey Family so much. I would call Uncle Kenneth and he was always a gentle loving teddy bear full of humor and God. He was my rock in many ways since my mother Shirley went to heaven in 1992. I'm really going to miss the phone calls and walking in shop and seeing him behind his desk dedicated to the Family business my papaw and his Dad Raymond started in 1932. I'm really going to miss you " Hello Darling".