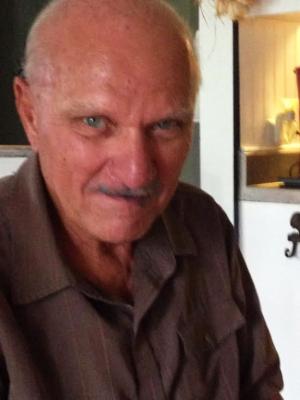 Mr. Philip Accomando, age 73, Jonesborough, passed away Saturday, April 16, 2016 at Johnson City Medical Center.
Philip Accomando was born in Brooklyn, NY and son of the late Josephine Castellano Accomando. He was also preceded in death by two sisters, Rose Billisi and Louise DeSio.
He was a member of St. Mary's Catholic Church.
Philip Accomando retired from New York City Transit. He was a member of Knights of Columbus in New York.
Survivors include his wife, Claire Accomando, Jonesborough; daughters, Lori Accomando and Lisa Accomando; sons, Michael Marchitto, Thomas Clement and Gregory Clement; seven grandchildren.
The family will receive friends from 1:00-3:00 pm Thursday, April 21, 2016 at Dillow-Taylor Funeral Home. Immediately following the family will go in procession to St. Mary's Catholic Church for a Mass of Resurrection with Father Peter Iorio officiating. Friends are welcome to visit the home after 6:00 pm Thursday.