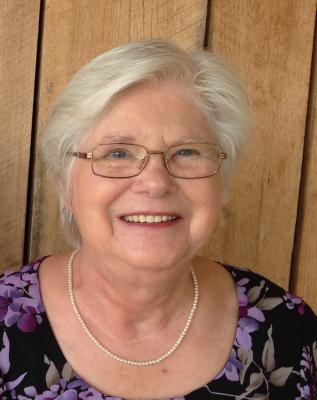 Mrs. Carole Ann Manuel Pero, age 76, Greeneville, TN passed away Saturday, April 16, 2016 at Laughlin Memorial Hospital.
Mrs. Pero was born in Meadville, Pennsylvania and the daughter of the late Wilfred J. & Betty Holcomb Price Manuel. She was also preceded in death by a brother, Wilfred P. Manuel and step mother, Janet C. Manuel.
She was a member of Calvary Chapel in Greeneville.
Survivors include her husband, Sebastian "Sam" Pero, Greeneville; five children, Denise Allshouse, Daniel Glass, Donald Glass, Diane Glass and Tina Ferguson; step-father, Arthur Price, Sr.; brothers and sisters, Sandra Leonard, John Manuel, Kathy Brown, Arthur Price, Jr., Walter Price and Alfred Price; eleven grandchildren and two great-grandchildren; and many nephews and nieces.
Celebration of life services will be conducted 7:00 pm Thursday, April 21, 2016 at the Dillow-Taylor Funeral Home with Pastor Gary Hall officiating. The family will receive friends from 6:00-7:00 pm Thursday prior to the service.
In lieu of flowers, memorial donations may be made to Down Syndrome Assoc. of Central California at www.dsacc.org.
I want to offer my condolences to the Pero family. It is a painful thing to lose a love one in death and it pains our creator who has promise to bring our love one back to life. Hosea 13:14 says "From the power of the Grave I will redeem them; From death I will recover them" then "he will swallow up death forever …"(Isaiah 25:8). I hope these words give you comfort.
04/21/2016
Christine Santos & Ohana
THANK YOU Carole for unconditionally LOVING my children all through the years. And, for "being present" in their lives as they each accomplished a milestone, or for "just because." Both you and Sam accepted them into your LOVING heart and home all those many years ago. Which I shall forever be GRATEFUL to you both. Rest in Paradise now my dear and lovely friend. For you have lived, loved, PRAYED and had shared your beautiful life with me and my children. We all ADORED you! Along with all the wonderful memories we've made together shall forever be cherished in our hearts and minds. So, fly on Carole, and BE FREE NOW. For Heaven has most certainly gained the SWEETEST ANGEL there is around! Again, thank you!!! Your SWEET presence will be profusely missed by Faith, Nate and I. Rest in Paradise now and forever more. My deepest sympathies for comfort and peace to Sam and to the rest of your family. Blessings, Love and Light. Sincerely, Christine Santos and Ohana
A lifetime friend,a loving mother which her loving manners will be remembered by all. A life long very close friend. Will always be remembered.
During my happiest days, and in the darkest hours of my darkest days, Carole's love and prayers were my light. Some people talk about unconditional love, but she walked the walk and was the perfect example for all of us of love as a verb. Sammy, I am heartbroken for you. Sorry I cannot make it to your Celebration of Life, but know that I am with you all in my thoughts and prayers. My deepest sympathy, Beth, Kyle & Ray
04/18/2016
kelli kent (manuel)
I am so sorry to hear of aunt caroles passing. So glad i got to know her my thoughts and prayers are with you all