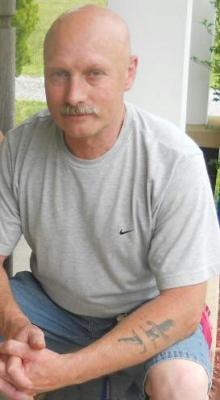 Mr. Jerry Wayne Edward Sauls, of Chuckey, age 51, passed away Wednesday March 9, 2016 at the Johnson City Medical Center.
Mr. Sauls was a native of Johnson City, TN and the son of Brenda McNeese Booth, Johnson City and the late Jerry Junior Sauls. He was preceded in death by his wife Tammy Sue Sauls and a step-son Toby Allan Moore.
Mr. Sauls had served in the United States Army Reserves.
Survivors including his mother, two sons, Jerry Wayne Edward Sauls, and Anthony Sauls; two grandsons, one brother Barry Puckett, four sisters, Mitzi Delisle, Heather Jones Cates, Misty Atkins, and Scarlet Watts; several nieces and nephews and great-nieces and nephews.
Funeral services for Mr. Sauls will be Friday March 18, 2016 3:30PM at Dillow-Taylor Funeral Home with Pastor Calvin Grimm officiating. Visitation for family and friends will be from 2:00-3:30 PM prior to the service.
Graveside services will follow at Philadelphia Cemetery. Pallbearers will be Family and Friends.
09/05/2020
Matthew & Jennifer Richards
Gone but not forgotten.
Brenda, I'm so sorry for the loss of your precious son. May he RIP. God bless and comfort you, my friend.