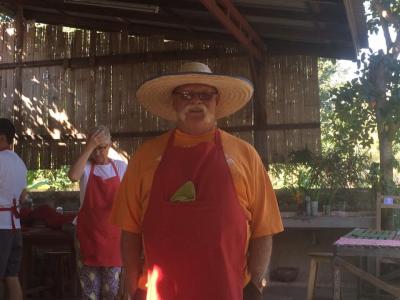 Mr. Charles Eugene Carson (Charlie), 64, Chiang Mai Thailand, formerly of Telford, TN passed away Monday, February 22, 2016.
Mr. Carson was a native of Washington County, the son of the late Joe and Minnie Wagner Carson. He lived many years of his life in Telford but had recently moved to Thailand. In addition to his parents, Charlie was also preceded in death by his wife, Rose Mary Kim Carson, one brother, Jerry Wayne Carson, and one sister, Sue Stanley.
Charlie was a member of Grace Fellowship Church. He was an avid fisherman, loved to travel, UT football and Science Hill basketball and he was also involved with Geocaching.
He was a U.S. Army Veteran and a member of the Masons.
Survivors include two sons, Arron Brett and wife Stephanie Carson of Ashville NC and Barry and wife Nikki Carson of Johnson City, four grandchildren, Kaden, Zoie, Elise and Aubrie Rose Carson, and two sisters, Trina Davidson of Johnson City and Narda Tabor, of Greenville.
The family will receive friends from 4:30-6:30 pm Thursday, March 3, 2016 at the Dillow-Taylor Funeral Home. Memorial service will follow at 6 30 pm. Lighting Charlie will provide the music for the service.
03/03/2016
Scott & Kim Stapleton
We are praying for your family during this time of loss. We enjoyed all the special times with Charlie and Kim. They were great neighbors and friends.
Charlie was always a good friend. He was funny and a real character. We had a lot of fun times while in the Army together. He will be greatly missed by all. May God Bless his family at this time and know that Charlie was loved by many.
I have know your dad since the old shipping days and your Mother Rose since I meet her at JD. How fortune I meet both them both in one lifetime. Charles was a fun going kind of guy I think he lived is life to the fullest looking for a joke playing golf just the things he wanted to do, unless Rose said No Way. I loved your Mother so much she was a rascal. All my prayers go out to all of you. I know you have lost a great deal in just a short while. But you have two of the greatness parents I ever meet.
Please accept our sincere condolences in the death of Charlie Carson. May his family receive God's peace in this difficult time. Sincerely, Lee and Kathy White.
I met Charlie many years ago when I started playing golf with my dad. Charlie and Mike were the other 2 of our "four." He had a big heart, great sense of humor and a love of God. He leaves a big hole here on earth. I am glad that our paths crossed. I pray God's comfort for his family and friends.