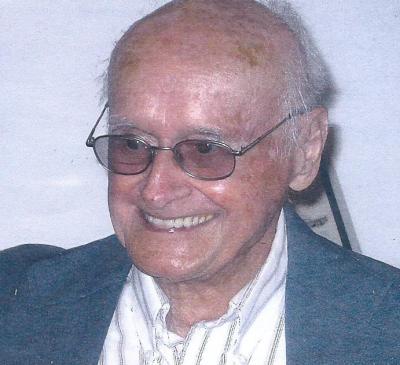 Mr. Earl Gordon Treadway, age 96, Jonesborough, met his Lord Saturday January 16, 2016.
Mr. Treadway was born in Elizabethton, TN son of the late George and Nola Hammitt Treadway. In addition to his parents, Mr. Treadway was proceeded in death by his wife, Frances Treadway; sister Gladys Tucker; and brothers Earnest Treadway and Robert B. Treadway.
A gentle and proud man of God with strong beliefs in his faith, Mr. Treadway was a member of New Victory Baptist Church.
Mr. Treadway proudly served his country in World War II as a Sergeant in the Army Air Corps.
Mr. Treadway is survived by his nephews, Mark Treadway and Robert Treadway; great niece Kathy Thompson; and several nieces and nephews.
Funeral services for Mr. Treadway will be conducted 1:00 PM, Tuesday, January 19, 2016 at Dillow-Taylor Funeral Home with Rev. Kenneth Kyker officiating. The family will receive friends from noon-1:00 PM prior to the service.
Graveside services will follow at Monte Vista Burial Park with military honors. Pallbearers will be Ray Hickman, Scott Thompson, Lee Cooper, Oscar Woodruff, Lynn Kyker, and Glen Booher. Honorary pallbearers are Wayne Tilson, Bobby Slagle, and Eddie Kyker.