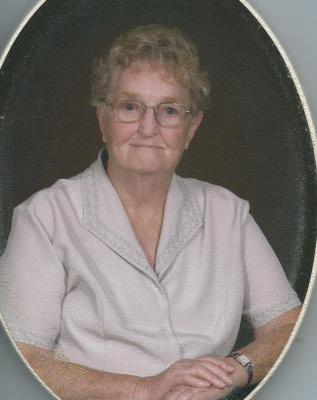 Mrs. Lassie Margaret (Davis) (Ward) Payne, age 88, Jonesborough, passed into her Heavenly home, Saturday, January 9, 2016 at her residences.
Mrs. Payne was born June 2, 1927 in Delbarton, West Virginia and daughter of the late Everett & Louise McGinnis Davis, both of Kentucky. Her father, Everett, was a coal miner and died when she was seven years old. Her mother, Louisa, cooked in the coal camps for the miners. Mrs. Payne was also preceded in death by her first husband, Burns Ward, second husband, Frank Payne, sons, Bill Ward and Freddy Lee Ward, sister, Grace Davis Lewis, brother, Bill Davis, sisters-in-law, Christine Davis and Lucy Rupe and a cousin, Buford McGinnis.
She was a member of Fairview United Methodist Church. She was also a member of the United Emmaus Community.
She is survived by three sons, Burns and wife Cheri Ward of OH, Michael Ward of Jonesborough, and John Payne, FL; daughter-in-law, Karen Ward of Gray; grandchildren, Phillip Ward, OH, Natalie and husband Yourseff, Ouafi, CA, Melissa Ward, FL, Amanda and husband Scott Schulte, Kingsport, Adam and wife Agia Ward, Nashville, April Ward, OH and Chrissy of FL, Wendy and Kurt Holl and Kenny Wolverton all of OH; great-grandchildren, Naim, Ezekiel, Seth, Norah, Brittany, Kaiden, Summer, Korey and Drew; two great-great grandchildren, Paisley Gene and Andrew David; nephews, Lanny and wife Faye Rupe, Johnny and wife Tina Rupe all of Jonesborough; a niece Vicki; and two grandnieces Paige and Missy; many cousins, nephews and nieces in KY and TN; and best friend, Sara Smith.
Funeral services will be conducted 1:00 pm Friday, January 15, 2016 at the Dillow-Taylor Funeral Home with Pastor Sarah Wells and Rev. Greg Davis officiating. The family will receive friends from 12:00-1:00 pm Friday prior to the service. Interment services will follow at Fairview Cemetery.
Pallbearers will be family & friends.
Memorial donations may be made to Fairview United Methodist Church 878 Hwy. 81 N. Jonesborough, TN 37659.
01/13/2016
Martha Archer, Phil & Janice Weaver
We will miss Lassie very much.
01/12/2016
KEN,MARY,KIM HOLTSCLAW
LASSIE WHO IS A BEAUTIFUL SAINT OF GOD. A VERY CARING, FRIENDLY, GIVING JUST WHAT JESUS WANTED HER TO BE. SHE WAS A PERSONAL FRIEND TO US WHO LAUGHED WITH US AND MADE THE WORLD BRIGHTER FOR US. WE WILL MISS HER AND WILL SEE HER AGAIN SOON. WE LOVE YOU MIKE AND WILL BE HERE FOR YOU. KAREN CALL ANYTIME .
01/12/2016
Tammy Sweigart
Ms Lassie was a wonderful lady and we are going to miss her terribly.