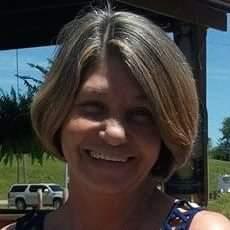 Always pray to have eyes that see the best in people, a heart that forgives the worst, a mind that forgets the bad, and a soul that never loses faith in God.
Ms. Teresa Faye Greene, age 57, Fall Branch, passed away Saturday, June 13, 2015 at the Franklin Woods Community Hospital.
Ms. Greene was born in Washington County and daughter of the late Billie Joe & Iva Lee Gibson.
She was a Nurse.
Survivors include two sons and daughter-in-law, Johnny & Penny Greene and Bobby Greene; sisters, Connie Dunbar, Lynda Peters and Kathy Fair; grandkids, Dustin Briggs, Misty Gray, Chelsea Hill and Bentley Greene; great grandkids, Josh Briggs and Trinity Hill; fiancé, Winton Hite; friends, Julie Lane, Faye Broyles and many more.
Ms. Greene donated her body to East Tennessee State University.
06/18/2015
Dottie and linda
We are so sorry for your Family You was a sweet and kind person.We had missed you at the Doctor office but just didn't think to much about it. just through a Day off. You will be missed by many and so Much by your Family. May God be with them and give them comfort and peace. I know that you will have a beautiful MADISON with the Lord.
06/16/2015
Chesnee Slagle, LPN
T: I loved working with you! You were one of the best! You will be missed!
06/16/2015
Jeff and Teresa Webb
We will miss Teresa's smile and laughter. We are so sorry for your loss. She will be missed my many. Our deepest condolences to Teresa's entire family, may God keep you all in his hands and ease your loss with each passing day. Sincerely, Jeff and Teresa Webb
Johnny and Penny, May your heart and soul find peace and comfort.Please accept my deepest condolences. With deepest sympathy, Cathy Loye
06/16/2015
Julie Payne Lane
My dearest friend Teresa so many people are blessed to know and love you.Your sweet smile and always a kind word to all you know.You have helped so many people in your lifetime and you continue to help in your passing.You will be missed by us all. Bobby n Johnny and family thank you for letting me be part of the family sharing her with me.God Bless You All! Love Julie