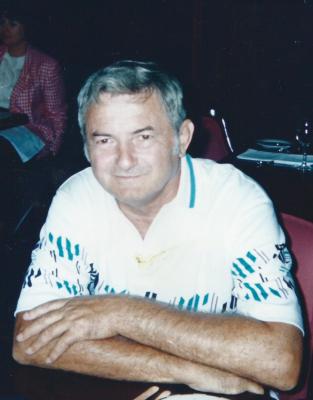 Mr. James H. Waller, Sr. age 79, Jonesborough, passed away Tuesday, May 12, 2015 at his residence.
Mr. Waller was born in West Frankfurt, Illinois and son of the late Harlan Henry & Geraldine Cochran Waller. He was also preceded in death by two sisters, Gerrianne Waller Ershen and Peggy Leedy.
He was of the Methodist faith.
Mr. Waller was a Sergeant in the United States Marines having served during the Korean War.
Survivors include his wife, Linda Lou VanZandt Waller, Jonesborough; two daughters, Debra Rae Clawson and Sandra Kay Clohan; one son, James Harlan Waller, Jr.; two brothers, Thomas Ray Waller and John "Jack" Waller; seven grandchildren, Amy Marie Larck, David Ray Thornton, Jennifer Kay Clohan, Michelle Anne Clohan, Katherine Marie Clohan, Alexandra Rose Waller, and Tyler James Waller; and one great-grandchild, Anthony David Clawson.
The family will receive friends from 1:00-2:00 pm Monday, May 18, 2015 at the Dillow-Taylor Funeral Home. Graveside services will follow at Mountain Home National Cemetery with Chaplain Karen Morris officiating.
Honorary pallbearers will be James Waller, Jr., Thomas Waller, John "Jack" Waller, David Ray Thornton and Tyler Waller.
05/18/2015
Debra Rae Waller Clawson
I miss you already, Dad. When I was young, I thought you were the toughest, biggest, most determined man I knew. You always had the ansers, taught me things that other fathers wouldn't have taught daughter; changing oil, or a tire, and how to drive at age 12. I will always remember the good times and share them whenever I can with my children. I am grateful that your last days were with us and I know you know rest with God. I will always love and miss you. Love, Deb
05/16/2015
Margaret Schrauwen
Linda and family: May the comfort of God help you during this difficult time.
05/16/2015
Debra R. Clawson
I am at peace with my Dad's passing. He was strong and fighting up until the precluding two weeks. God finally touched his hand and has moved on with HIM. Bless all who have touched my family's life. I miss you, Cad.
05/16/2015
Anthony D. Clawson
Enjoy fishing and walking with Jesus, Grandpa. I love and miss you.XXX000
My thought and prayers are with you all, may God bless you and give you strength.