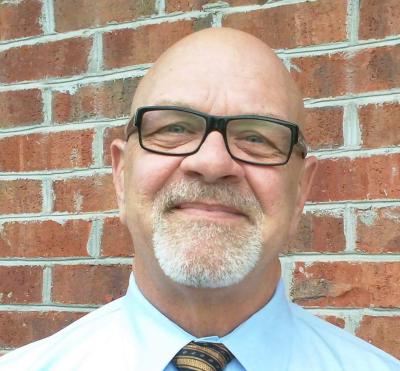 On April 10, 2015 George Andrew Abel, 62, Johnson City TN, originally from Lancaster, PA lost his battle with pancreatic cancer. Diagnosed in June of 2013, he fought long and hard trying to beat this horrible disease.
George, a 1970 graduate of Hempfield High School in Landisville, PA. He began his career working for Thom McAn Shoe Company. In 1987 he left Thom McAn to join Sunoco, INC. While working for Sunoco he earned his BA in Organizational Development from Cabrini College where he graduated Suma Cum Laude in 1996. In 2011 he moved to Johnson City to join Mountain Empire Oil Company as their Manager of Training and Development. He was a member of Our Savior Lutheran Church in Johnson City. George was proud to be a 32nd degree Mason belonging to Johnson City Lodge #486, the Scottish Rite Valley of Knoxville and Jericho Shriners of Kingsport. George had a love of cars and owned many street rods, antique cars, and most recently a Corvette.
George was the son of the late William and Virgie Abel. He is survived by his loving wife of 42 years, Beth Bushong Abel; their son Geoffrey Alan Abel husband of Adrienne Schiavi Abel, Ewing NJ.
The family will receive friends on Wednesday, April 15, 2015 at Our Savior Lutheran Church in Johnson City; visitation at 11am with service at noon. In lieu of flowers, send donations to the Lustgarten Foundation, 1111 Stewart Ave, Bethpage, NY 11714; www.Lustgarten.org
The family wishes to express special thanks to Dr. Kanishka Chakraborty and the Johnson City Cancer Center team.
He will always be remembered for his sense of humor, easy going personality, thirst to learn new things, and his unfailing desire to help other people.
I only met George a few times when traveled to our camp in Potter County, PA with his son Geoffrey to come trout fishing on a few occasions. Nicest guy you would ever want to meet. We always enjoyed his company, but haven't seen him in years. I didn't realize he and his family had moved to TN. My deepest condolences to Geoffrey and Beth. Steve Weiss - New Providence, PA
04/23/2015
Claudia Snavely-Eckman
George was a great and fair man to work for. Always smiling. He will be missed. My condolences to his family. His shining light went out too soon. God Bless
My condolences to Beth and all of George's family. We were good friends at Hempfield, many many good times! I am sorry that I haven't been in touch for so long, this is very sad news for me and all in the Lancaster area who knew him. He had a great gift with people and he knew how to use it. I'm sure you will all miss him!
04/23/2015
Barbara Sandhaus from Lititz PA
I have never met you or your husband, George, but I read his obit in the Lancaster paper and immediately related to you in so many ways. George, like my husband, Ron, both gave this horrible disease a valiant fight, but both lost the battle in the end. Ron was also diagnosed in the spring of 2013 and passed away in July 2014. Both your George and my Ron "will always be remembered for their sense of humor, easy going personality, thirst to learn new things, and their unfailing desire to help other people". I am sure that, like Ron, George presence filled any room he entered with happiness and a smile. My heart goes out to you and your family. Let all the good memories you shared help to comfort and heal, and just take one day at a time.
04/23/2015
Karen Bushong Stoner
Beth, So sorry to learn of George's death. Trust you will find strength in the memories the two of you have created. Thinking of you as you face the changes ahead.
04/23/2015
Pam Garrett Young
Beth: I was reading the Lancaster paper this evening and saw the name "George Abel" and I though "I knew a George Abel when I worked at the Eden Theater". Sadly, it was the same George. To you, your son, daughter in law, family and friends, I extend my deepest sympathies. I remember George fondly as I do everyone we worked with at the Eden. I hope in time those memories and other wonderful memories of your life with George will bring you comfort. A big hug to you Beth!!
They say that all good things must end someday Autumn leaves must fall But don't you know that it hurts me so to say goodbye to you Wish you didn't have to go No no no no And when the rain beats against my window pane I'll think of summer days again And think of you Rest In Peace my good friend… You will be dearly missed by all who knew you… The world has lost a good friend…
04/13/2015
John J. Giorgis
George Abel was my friend and he was a very good friend to have. He was also a Christian Gentleman who cared deeply for His Lord and his family. He was a wonderful conversationalist, a good speaker and a terrific teacher. He uplifted everyone around him. His wit, insights, good humor, positive outlook and wise commentary on the world about us will be sorely missed. God Bless George and keep him... and may your wonderful family know that your soul is in our prayers. "May the Divine Assistance remain always with us and may the souls of the faithful departed rest in peace and Perpetual Light shine upon them."