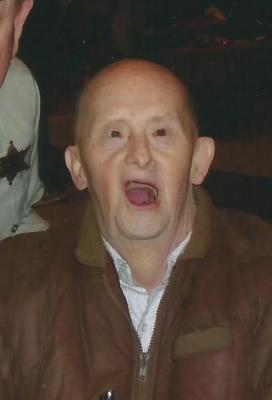 Mr. John W. Ryan, age 66, Jonesborough, passed away Wednesday, October 29, 2014 at the Holston Valley Hospital.
Mr. Ryan was born in Washington County and son of the late John Walter & Mary Ellen Bolton Ryan. In addition to his parents, Mr. Ryan was also preceded in death by three brothers, Dewey Ryan, Billy Ryan and J.T. Ryan and one sister, Leota Buckingham.
He was a member of Bethany Baptist Church. He loved to sing at church.
Survivors include a brother, Jesse Ryan; sister, Ethel Hawkins; sisters-in-law, (his second mom) Jean Ryan and Josephine Ryan; and several nephews and nieces.
The family would like to extend a special thank you to the doctors and nurses on the fifth floor at the Holston Valley Hospital, especially nurse, Ben.
Funeral services will be conducted 2:30 PM Saturday, November 1, 2014 at the Dillow-Taylor Funeral Home with Pastor Jay Taylor and Pastor Jerry Keasling officiating. The family will receive friends from 1:00-2:30 PM Saturday prior to the service. Interment will follow at Sulphur Springs Cemetery.
Pallbearers will be Jamie Ryan, Brent Hawkins, Kenith Ryan, John Crawford, Russell Bowery, Craig Wyatt and John Peters.
Memorial donations may be sent to the Ryan Family c/o Dillow-Taylor Funeral Home.