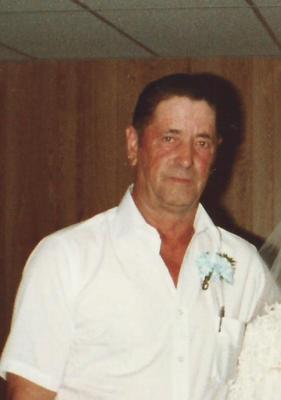 Mr. Walter Glen Rice, age 85, Johnson City, passed away Saturday, August 23, 2014 at the Asbury Place of Johnson City.
Mr. Rice was born October 13, 1929 in Bakersville, NC. He was the son of the late Lloyd & Dora Whitson Rice. He was also preceded in death by his first wife, Cora Price Rice and his second wife, Maude Rice and a sister Rosie Ayers Whitson.
He was of the Baptist faith.
Mr. Rice retired from Row House Moving.
Survivors include five children, Dora Huskins, of the home, Karen Sue Rice Bowers and Lynn, Elizabethton, Judy Hopson-Haws and Lawrence, Elizabethton, Keith Price, Memphis and Francis Buchanan, Johnson City; eight grandchildren, two great-grandchildren, several cousins, nieces, nephews and a very special niece, Linda Whitson.
Funeral services will be conducted 2:00 PM Wednesday, August 27, 2014 at the Dillow-Taylor Funeral Home with Rev. Jimmy Chapman officiating. The family will receive friends from 1:00-2:00 PM Wednesday prior to the service. Interment services will follow at Washington County Memory Gardens.
Pallbearers will be friends & family.