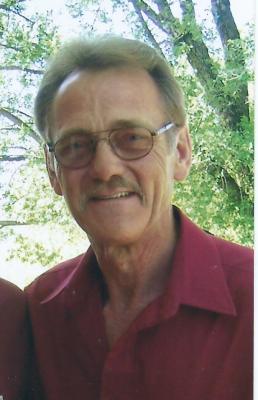 Mr. Charles "Bill" Haren, 65, of Jonesborough, Tenn. passed away Friday, June 13, 2014 after an extended illness, in Kingsport Tenn.
He was a native of Greene County and the son of the late Grover K. and Nana Irene Henry Haren.
Mr. Haren was a member of Visions Freewill Baptist Church in Kingsport. He was a Kingsport police officer for 9 years, a millwright and at the time of death retired from the VA Medical Center.
He was a U.S. Army veteran.
In addition to his parents, he is preceded in death by an infant sister, Wanda Lee Haren, paternal grandparents, Charlie and Calvie Lane Haren and maternal grandparents, Robert and Julie Henry Willis.
Survivors include his best friend Kate Browder, Kingsport, three sons, Bill (Duane) Mitchell, Fall Branch, Brandon Haren, and Steve Thomas, both of Kingsport, one daughter, Jodie Mitchell, Kingsport, one brother, Ron Haren, Johnson City, six grandchildren, three great grandchildren, and three very special friends, which he loved dearly, Bonnie McDavid, Larry Slemp, and Gene Campbell.
Funeral Services for Mr. Haren will be held Thursday, June 19, 2014 at 7 pm from Dillow Taylor Funeral Home Chapel, with Rev. Jerry Scalf and Rev. Virgil Anders officiating. The family will receive friends from 5 till 7 prior to the service and at other times at 1458 E Sevier Ave. Kingsport, Tn. Interment services will be Friday at 10 am at the Mountain Home National Cemetery, in Johnson City.
Pallbearers will be family and friends. Honorary pallbearer will be Steve Thomas.