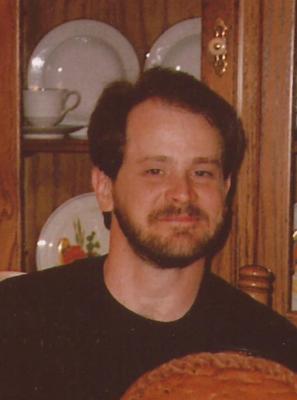 Mr. David Broyles, age 54, Jonesborough, passed away Monday, May 19, 2014 at Lakebridge Healthcare Center, after battling a brain tumor, with his family and friends by his side.
Mr. Broyles was born in Washington County and son of Edward & Mattie Stover Broyles, Jonesborough.
He was a charter member of Community Baptist Church in Jonesborough.
Mr. Broyles worked as a car inspector for CSX Transportation in Erwin for 31 years. He loved to fish, camp, ride his motorcycle, play the guitar and especially his Lionel Train Collection.
He was preceded in death by his grandparents, D.L. Stover & Christian Stover Willis and Robert & Lora Broyles, and an uncle, Ernest Winters.
In addition to his parents, survivors include a sister, Debbie Davenport (Gene); cousins, Anita Briggs, Vince McCartt, Angie May, Mike Stover and Lisa Jubenville; aunts and uncles, Elden & Mary Kay Broyles, Willie Jane Winters, Shirley & Bill McCartt and David Stover & Lynn.
The family would like to send a special thank you to the Staff of Lakebridge Healthcare Center, Amedysis Hospice and special family friend, Cindy Godfrey for their care and support.
Funeral services will be conducted 8:00 PM Wednesday, May 21, 2014 at Dillow-Taylor Funeral Home with Rev. Roy Yelton and Bro. Jim Lewis officiating. The family will receive friends from 6:00-8:00 PM Wednesday prior to the service.
Interment services will be conducted 10:00 AM Thursday, May 22, 2014 at Carr Cemetery.
Pallbearers will be Tim Sluss, Vince Mango, Gene Davenport, Dave Hackney, Ted Hoyle and Mark Shell. Honorary pallbearers will be Carmen of CSX Transportation, Roger Adams, Orlis Francis and Guy Metcalf.