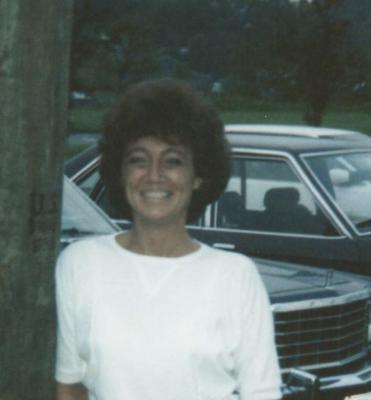 Mrs. Brenda Gail Hall, 62, Jonesborough, passed away at her residence on Sunday, March 23, 2014.
She was a native of Lafollette, Tenn. The daughter of Christine Brown Reed and the late Elmer Brown. In addition to her father Mrs. Hall was preceded in death by a daughter, Tiffany Leigh Hall, a brother James Harley Brown and a sister, Ann Johnson.
Mrs. Hall was retired having worked several years as an operator for United Telephone Company and locally at Food City.
She attended Jonesborough Church of God Church, but her illness had kept her from doing so for a great while.
She was a loving wife, mother, and grandmother, loved dearly by her family.
Survivors include her husband, Donald Hall, Jonesborough, one son William (Brad) Hall, Goose Creek S.C., one daughter, Michelle Hall-Garner, Knoxville, six Grandchildren, Taylor, Riley, Jackson, Maya, Mykala, and Hudson, four sisters, Margie Hardin, Wytheville, Virginia, Faye White, Jacksboro Tenn., Freda Love, Waynesboro, Va. and Donna Bowman, Bristol, Va.
A Memorial service will be held Tuesday, March, 25, 2014 at Dillow-Taylor Funeral Home at 7 pm with Brother Eddie Crusenberry and Brother Michael Lusk officiating. The family will receive friends at the Funeral Home from 5 30 pm to 7 pm prior to the service. A private graveside service will be held on Wednesday, March 26, 2014, 11 am at Mt. View Cemetery in Rural Retreat Virginia
In lieu of flowers memorial donations may be made to Wellmont Hospice House, 280 Steeles Rd. Bristol, Tennessee, 37620.