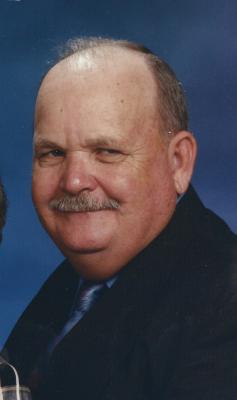 Mr. John William (Bill) Hammett, Sr., 82, Jonesborough, TN passed away on Tuesday, February 25, 2014 at Johnson City Medical Center Hospital. Mr. Hammett was born in Jonesborough, TN on April 16, 1931. He was the son of the late Joseph and Carmel McCracken Hammett. He was preceded in death by his wife, Mary Jo Hammett, four sisters and two brothers.
Mr. Hammett was a veteran of the United States Army and a member of Chestnut Grove Union Church and Hale's Ruritan.
Survivors include one son, John Hammett, Jr. of Johnson City; three daughters and sons-in-law, Diann and Monty Brown, Debbie and Jim Snodgrass, both of Jonesborough and Donna and Ronnie Barrett of Gray; four granddaughters and their husbands, Michelle and David Nix, Melanie and Brian Barnett, Jama and Blake Barron and Amber and Bruce Bacon; and one grandson, Justin and Selena Snodgrass; eleven great-grandchildren, Ethan and Sam Barnett, Braeden Nix, Baylee and Brady Barron, Nate, Katie and Jetta Snodgrass and Kyleigh, Kenzie and Jake Bacon. He is also survived by one sister and her husband, Judy and Hobert Jones and several nieces and nephews.
Funeral services will be held on Friday, February 28, 2014 at 7:00 pm at Dillow Taylor Funeral Home Chapel with Dr. Kenneth Gaskin officiating.
The family will receive friends from 5:00 pm to 7:00 pm prior to the service and other times at the home of Diann and Monty Brown, 479 Sweetgrass Lane, Jonesborough, TN.
Entombment services will be conducted on Saturday, March 1, 2014 at 11:00 am at Washington County Memory Gardens.
Pallbearers will be Justin Snodgrass, Blake Barron, Brian Barnett, David Nix, Bruce Bacon, Hobert Jones, Bobby Hammett, Lewis Hulse and Carroll Mullins. Honorary pallbearers will be members of Hale's Ruritan and the Jonesborough Hardee's Breakfast Club.
The family would like to express their sincere appreciation to the staff of the 6200 Wing of Johnson City Medical Center Hospital.
In lieu of flowers, memorial contributions may be made to Chestnut Grove Union Church Building Fund, 367 Chestnut Grove Church Road, Jonesborough, Tennessee.